NRA Basic Muzzleloading Course **CANCELLED**
Event Details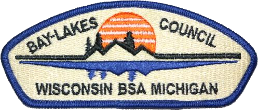 Bay-Lakes Council Sponsored NRA Basic Muzzleloading Class
The National Rifle Association of America now requires all persons to pass a Basic class in the discipline in which he/she wants to become an Certified Instructor. The Certified Instructor class will be held in the Spring of 2021.
This class will teach the basics of muzzleloading rifles, shotguns and handguns.
You may bring your own muzzleloading shotguns or rifle, or ball and cap revolvers. They must be deemed safe to use by the Training Counselor. Call for information.
Shooting qualification will be done during the course. You must meet the minimum standard to complete the class.
Attendance at these classes does not guarantee one will pass. Students must show the proper knowledge, skills and attitude to become NRA Certified Muzzleloading Instructors Candidates.
Adults 21 and up are given priority. Adults 18-20 may take the classes but are not able to complete the Instructor Level classes that follow.
For clarification or specifics of the classes please contact Don Ascher at 920-857-8044.
Note: This event is set up as pay-online only. Please have either; debit/credit card, checking/bank account information, or paypal account available to register and complete your order.
When & Where
Bear Paw Scout Camp
Friday 10-09-2020 5:00 PM CT to
Sunday 10-11-2020 5:00 PM CT
Past