NRA Range Safety Officer Course **CANCELLED**
Event Details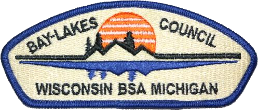 Interested individuals will be trained in the proper use of the National Rifle Association methods to run a range safely. The training includes conducting a range safety briefing, evaluating range layout, solving malfunctions and stoppages, and awareness of emergency procedures. Upon successful completion of the class and exam you should be able to safely run a shooting range. This will enable you to help on the ranges at Summer Camp and to assist your Troop with Troop shoots. Both an NRA Range Safety Officer (RSO) and an NRA Certified Instructor are necessary to run BSA Shooting Sports programs.
Attendance at class does not guarantee you will pass. Candidates must show the proper knowledge, skills and attitude to become NRA Range Safety Officers.
The Range Safety Officer class is Friday night and part of Saturday. You may continue the course through Chief Range Safety Officer if you pass the Range Safety Officer class.
The Chief Range Safety Officer can train Range Safety Officers and run multiple ranges. This class requires you to complete the Basic Instructor Training (BIT) first. BIT starts on Saturday after the Range Safety Officer class is complete. The Chief Range Safety Officer class follows the BIT.
If you have had Basic Instructor Training within the last two years, your Chief Range Safety Officer class will begin Sunday morning.
When & Where
Bear Paw Scout Camp
Friday 05-15-2020 5:00 PM CT to
Sunday 05-17-2020 5:00 PM CT
Past