NRA Basic Pistol Instructor Course **CANCELLED**
Event Details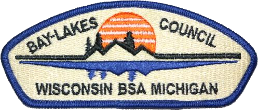 Successful completion of the Instructor led NRA Basic Pistol class is a requirement. Bay-Lakes Council has an NRA Basic Pistol class on March 14, 2020.
Qualified individuals will be trained in the proper use of the National Rifle Association methods to teach Basic Students. The training includes the FIRST-Steps program which is now used to teach Venturers Pistol handling and shooting. There are two separate classes, a shooting qualification and Candidates must pass all phases.
Basic Instructor Training is the first part of any NRA Certified Instructor Training. It teaches Instructor Candidates how to setup and properly present the learning material following the NRA teaching methods. This class is at least six hours.
Basic Pistol Instructor Training is specific training to teach Instructor Candidates the Basic Pistol class. Your training will mirror that of your students. You will learn how to use Total Participant Involvement as a tool.
Shooting qualification will be done during the course. You must meet the minimum standard to complete the class. Qualified Candidates will be given the standard required.
Attendance at these classes does guarantee one will be Certified. Candidates must show the proper knowledge, skills and attitude to become NRA Certified Instructors.
Meals and housing are included in the fees.
Please be sure to bring your completed parts A&B of the BSA Health and Medical Record.
For clarification or specifics of the classes please contact Don Ascher at donascher@icloud.com or (920) 857-8044.
When & Where
Bear Paw Scout Camp
Friday 05-01-2020 5:00 PM CT to
Sunday 05-03-2020 5:00 PM CT
Past