Kon Wapos Lodge Spring Fellowship
Event Details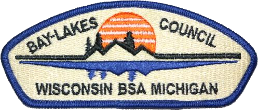 A fun and fellowship weekend with no work! We will also be calling out our 2019 Kon Wapos Lodge Vigil Class. There will also be an LEC on Saturday.
LEAVING CAMP DURING THE WEEKEND IS PROHIBITED! If any youth member needs to leave camp for any reason, they must sign out and be picked up by a parent or guardian OR have a signed permission slip from their parents or guardian stating why they are leaving and who has permission to pick them up. Thank you for your help with this safety issue.
All Scouts under 18 years old must have a signed permission slip to attend this event.
Everyone must bring a valid BSA Medical Form Parts A and B.
Suggested items to bring for the weekend include: Scout uniform, tent, sleeping bag, ground cloth, work clothes and gloves (items will get dirty), rain gear, underwear, socks, toiletries, towel, carving knife, money for trading post, insect repellent, flashlight, health history form and any needed medications.
When & Where
Save the Date Bear Paw Scout Camp
Friday 04-24-2020 6:00 PM CT to
Sunday 04-26-2020 10:00 AM CT