Event Details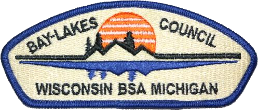 Students will learn proper grip and stance for basic pistol shooting. This is a hands-on class. Live fire exercises will be done at an outdoor range. Students will also learn care and cleaning of a firearm and what to look for in buying a firearm and holsters. Each student may bring a working handgun and at least one hundred rounds of ammunition. If you do not have a handgun, contact Don to make arrangements.
Shooting qualification will be done during the course. You must meet the minimum standard to complete the class.
Successful completion of this class and shooting qualification at the Instructor Level is a requirement for taking the NRA Basic Pistol Instructor class.
Lunch will not be provided. Please bring a bag lunch.
Please bring the completed parts A and B of the BSA Health and Medical Forms with you to the event.
Remember to dress for the weather.
For clarification or specifics of the classes, please contact Don Ascher at donascher@icloud.com or (920) 857-8044.
When & Where
Bear Paw Scout Camp
Saturday 03-16-2019 8:00 AM CT to 5:00 PM CT
Past