Event Details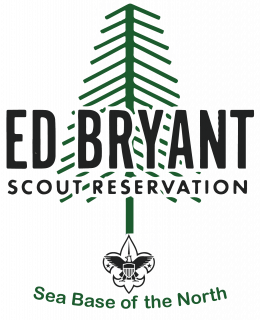 JOIN US FOR SUMMER CAMP AT EBSR!!!!
Week #1 - June 18 - June 24
Week # 2 - June 25 - July 1
Week #3 - July 2 - July 8
Week #4 - July 9 - 15
Week #5 - July 16 - 22
Established in 1956, Ed Bryant Scout Reservation was constructed specifically to serve Scouts of what is now the Glacier's Edge Council. Today, Scouts from all over the United States attend one of the 5 weeks of summer camp. Our 214 acre property is nestled along the banks of beautiful Castle Rock Lake, not far from Mauston, Wisconsin and the Wisconsin Dells. We offer a diverse set of programs, quality facilities, and a dedicated staff committed to outstanding service to Scouts and Scouters.
Click here for our 2023 Leader Guide
Camp Fees
Youth Participant
Early Bird: $385: Now Through April 1st
Regular: $400: During the Month of April
Late Rate: $425: During the Month May
Adult Participant
Regular Rate: $100
Campsite Matrix
Campsite availability is shown in real time for each session of camp.
Badger
(capacity: 2 units, 50 attendees)
Week 2
Week 3
Week 4

122B MO
99B YA
20
11
Week 5
Bear
(capacity: 2 units, 50 attendees)
Week 2

237B IT
621 IT
3
4
Week 3
Week 4
111B THC
6
Week 5
340B BAC
18
Bigfoot
(capacity: 2 units, 50 attendees)
Week 2
62B WR
11
Week 3


7747G YA
7040G MO
47B YA
6
1
12
Week 4

114B MAC
29B YA
23
10
Week 5
Deer Camp
(capacity: 2 units, 50 attendees)
Week 2
203B GAC
8
Week 3
Week 4

24B PAC
372B THC
15
12
Week 5
333B YA
56
Eagle
(capacity: 2 units, 50 attendees)
Week 2
640B MO
12
Week 3
164B YA
14
Week 4
349 MO
21
Week 5
385B THC
11
Oak
(capacity: 1 unit, 25 attendees)
Week 1
7041G YA
11
Week 2
88B YA
22
Week 3
Week 4
634B BLC
12
Week 5
73B PAC
10
Osprey
(capacity: 2 units, 45 attendees)
Week 2
510B PTAC
15
Week 3
Week 4
Week 5
336B THC
22
Pine Cone
(capacity: 2 units, 30 attendees)
Week 2
142B THC
19
Week 3
252B THC
16
Week 4
155B YA
15
Week 5
3B TFC
20
Sand Hill
(capacity: 2 units, 50 attendees)
Week 2
532B THC
14
Week 3
Week 4
Week 5
Sasquatch
(capacity: 1 unit, 20 attendees)
Week 1
74B WR
12
Week 2
5B TFC
7
Week 3
243B IT
10
Week 4
Week 5
Timber Wolf
(capacity: 2 units, 75 attendees)
Week 2
222B LH
26
Week 3
Week 4

239B IT
7239G IT
19
9
Week 5
Wild Wood
(capacity: 2 units, 60 attendees)
Week 2
61B MO
9
Week 3
Week 4
539G THC
21
Week 5
Wildcat
(capacity: 2 units, 60 attendees)
Week 2
34B YA
11
Week 3
Week 4
4066B PTAC
25
Week 5
Woodman
(capacity: 2 units, 75 attendees)
Week 2
134B YA
10
Week 3
Week 4
Week 5
Yeti
(capacity: 1 unit, 50 attendees)
Week 1
422B IT
11
Week 2
53B YA
14
Week 3
328B THC
21
Week 4
180B BAC
7
Week 5
334B THC
12
Eagle
(capacity: 2 units, 50 attendees)
Week 1
Sand Hill
(capacity: 2 units, 50 attendees)
Week 1
Osprey
(capacity: 2 units, 45 attendees)
Week 1
Wildcat
(capacity: 2 units, 60 attendees)
Week 1
Badger
(capacity: 2 units, 50 attendees)
Week 1
Timber Wolf
(capacity: 2 units, 75 attendees)
Week 1

102B MO
87B MO
6
8
Bear
(capacity: 2 units, 50 attendees)
Week 1
Bigfoot
(capacity: 2 units, 50 attendees)
Week 1
889B TFC
43
Deer Camp
(capacity: 2 units, 50 attendees)
Week 1
29B PTAC
12
Wild Wood
(capacity: 2 units, 60 attendees)
Week 1

16B MO
580B THC
29
5
Pine Cone
(capacity: 2 units, 30 attendees)
Week 1
1776G TFC
10
Woodman
(capacity: 2 units, 75 attendees)
Week 1
LEGEND
No units or participants registered for campsite
Campsite is reserved but has room for additional unit(s)
Campsite has reached unit or participant limit
When & Where
Week 1Ed Bryant Scout Reservation
Sunday 06-18-2023 12:00 PM CT to
Saturday 06-24-2023 11:00 AM CT
Past
Limit One Registration Per Unit
---
Week 2Ed Bryant Scout Reservation
Sunday 06-25-2023 12:00 PM CT to
Saturday 07-01-2023 11:00 AM CT
Past
Limit One Registration Per Unit
---
Week 3Ed Bryant Scout Reservation
Sunday 07-02-2023 11:00 AM CT to
Saturday 07-08-2023 12:00 PM CT
Past
Limit One Registration Per Unit
---
Week 4Ed Bryant Scout Reservation
Sunday 07-09-2023 12:00 PM CT to
Saturday 07-15-2023 11:00 AM CT
Past
Limit One Registration Per Unit
---
Week 5Ed Bryant Scout Reservation
Sunday 07-16-2023 12:00 PM CT to
Saturday 07-22-2023 11:00 AM CT
Past
Limit One Registration Per Unit