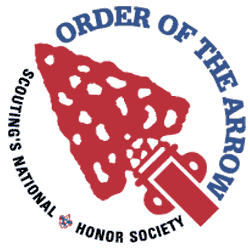 Thank you for renewing your annual membership in the Lodge. There are two choices for membership:
Standard Membership: $15
OR
Phoenix Membership (pricing below)
Phoenix Membership
Lodge members are encouraged to purchase a Phoenix Membership. This premium membership will cover your annual dues, get you into Lodge events, and more. For one fee, you can pay your 2018 dues and get into three major Lodge events at a discounted rate. All Phoenix members will be given a limited edition 2018 Phoenix Membership Lodge Flap to signify their premium Lodge membership. Adult Phoenix Members also make a $25 tax-deductible contribution to the Lodge.

Pricing Breakdown:
Youth Phoenix Membership ($55) includes:
2018 Dues
2018 Fall Conference
2018 Spring Conference
Limited Edition 2018 Phoenix Member Lodge Flap
Adult Phoenix Membership ($80) includes:
2018 Dues
2018 Spring Conference
2018 Fall Conference
Commemorative 2018 Phoenix Member Lodge Flap
$25 tax-deductible Lodge contribution
Both standard 2018 Lodge dues and 2018 Phoenix Membership fees may be paid online.

*Phoenix Membership does NOT include registration to Section Conclave, to other Section/Region/National events, or to any Lodge events not listed above.
Nick Rose
OA Staff Advisor
nicholas.rose@scouting.org
608.322.0908

Justin O'Rourke
Associate Adviser for Finance
jorourke@continualcc.com
(608) 745-8858

John Gunyon
OA Lodge Adviser
jgunyon@charter.net

Madison Scout Service Center
5846 Manufacturers Dr
Madison, Wisconsin 53704
Phone: 608-273-1005

2018 OA Dues
Wednesday 12-06-2017 12:00 AM to
Wednesday 10-31-2018 11:59 PM
Glacier's Edge Council

Map this event
Coords: 43.1, -89.3199999
PO Box 14135
Madison, Wisconsin 53708
Phone: 608-273-1005