New Martinsville Elementary Pinewood Derby
Event Details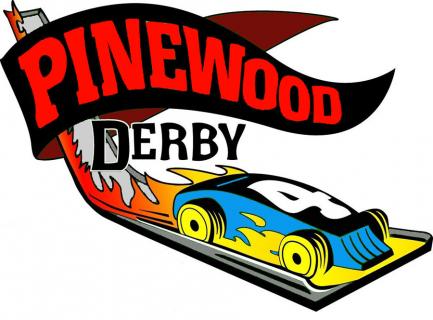 ALL INFORMATION IS PENDING APPROVAL
Check In begins promptly at 1:30pm. Opening Ceremony at 2pm. First heat starting at 2:15pm.
All racers must be at the check-in table a half hour before their scheduled race time.
Pre-registration: $10 - Pre-registration closes at midnight . $10 covers car registration and concession coupon.
Late Registrations/Walk-Ins: $12 (Concession coupon not included)
All participants MUST be registered and inspected 30 minutes prior to their scheduled race time. Race times may vary according to den rank participation and/or awarding of den awards.1st, 2nd, and 3rd place awards will be awarded in each den rank. 1st, 2nd, and 3rd place winners in each Cub Scout Den Rank will then qualify to compete in the "King of the Hill". Boy Scouts will not participate in "King of the Hill".
Pinewood Derby Schedule
Check in & inspections start at 1:30pm.
2:15pm - Lions Race
2:30pm - Tigers Race
2:45pm - Wolf Race
3:00pm - Bears Race
3:15pm - Webelos Race
3:30pm - AOL Race
3:45pm - Troop Race
4:00pm - King of the Hill
Starts immediately after awarding King of the Hill Awards:
Outlaw-siblings
Outlaw-adult
Outlaw Cars do not have to fit the "BSA Rules for Governing Race" for Car Specs attached.

You must be Checked In/Weighed In 30 minutes prior to your race time. If we finish with a den early, we will wait 5 minutes and start next den.

NO UNSPORTSMANLIKE CONDUCT WILL BE TOLERATED. In the event of unsportsmanlike conduct, the result will be immediate disqualification.
Each pre-registered participant will receive a coupon for a free hotdog, chips, and water from the concession stand. Concessions will be available throughout the day.
Activities will be set up for all Scouts and families to enjoy. These activities provide entertainment between races and offer a perfect opportunity for Scouts to socialize and get to know one another. Scouts, siblings, and guests need to be supervised by their guardians.
Hope to see you at the races!
When & Where
New Martinsville Elementary School
Sunday 02-19-2023 1:30 PM ET to 5:30 PM ET