Annual Cub Scout Fishing Derby (Oglebay Park)
Event Details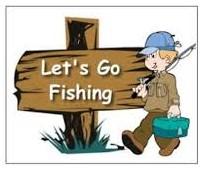 15th Annual Cub Scout Fishing Derby
Catch your first fish! If you have already done that, then come for more family fishing fun. Meet a dinosaur fish, no kidding, and a real fish doctor. Poles and several types of bait will be provided. Which type of bait will work best for you?
Come when you can, between 8 AM and Noon.
Where: Schenk Lake at Oglebay Park
When: June 17th, 8 AM - 12 PM
Cost: *Free*
Bait and poles provided, though you are free to bring your own pole.
When & Where
Oglebay Park, Schenk Lake
Saturday 06-10-2023 8:00 AM ET to 12:00 PM ET