Event Details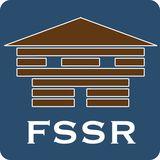 WELCOME!

Thank you for choosing Fort Steuben Scout Reservation as the destination for your 2021 summer camp experience!
Leader Guide for 2021 is available at
Next meeting with Q&A via Zoom - May 15th - register your email here to receive a Zoom invitation
Fort Steuben Scout Reservation sits along Clendening Lake in Freeport, Ohio. Our summer camp resembles a small-knit community, but we offer a big program! Our Merit Badges and multiple extracurricular programs are organized to create a platform for youth to grow, learn, and experience new opportunities.
Like our Scouts, our program is diverse, and as such we strive to offer a customizable experience for all of our campers. This guide is designed to familiarize you and your troop with our program and inform you on what to expect during your week-long stay on our property. We understand your questions may exceed the content of this guide, so please feel free to contact us personally with any further inquiries. Thank you for allowing us to play a role in the development of your Scouts. We look forward to another great camping season!
In Scouting,
Cole Coates, Camp Director
Bret Nadolski, Program Director
Rob Sparks, Properties Director
Campsite Matrix
Apache A
(capacity: 1 unit, 22 attendees)
Week 1
Week 2
401 TC
8
Week 3
406 GTC
17
Apache B
(capacity: 1 unit, 22 attendees)
Week 1
Week 2
5 NT
11
Week 3
218 LEC
8
Cherokee A
(capacity: 1 unit, 12 attendees)
Week 1
79 MT
11
Week 2
Week 3
20 TC
12
Cherokee B
(capacity: 1 unit, 18 attendees)
Week 1
Week 2
406 LHC
11
Week 3
20 TC
6
Cherokee C
(capacity: 1 unit, 12 attendees)
Week 1
Week 2
9406 LHC
7
Week 3
2092 BC
4
Chippewa A
(capacity: 1 unit, 16 attendees)
Week 1
66 NT
15
Week 2
Week 3
334 TC
16
Chippewa B
(capacity: 1 unit, 16 attendees)
Week 1
66 NT
2
Week 2
Week 3
334 TC
6
Huron
(capacity: 1 unit, 18 attendees)
Week 1
2041 BC
11
Week 2
121 LHC
12
Week 3
3 TC
15
Mandan A
(capacity: 1 unit, 18 attendees)
Week 1
128 MT
20
Week 2
166 CAC
14
Week 3
29 NT
18
Mandan B
(capacity: 1 unit, 18 attendees)
Week 1

82 MT
41 TC
11
7
Week 2
Week 3
111 NT
13
Mohican
(capacity: 1 unit, 20 attendees)
Week 1
Week 2

109 NT
62 NT
10
5
Week 3
3341 TC
17
Seneca A
(capacity: 1 unit, 24 attendees)
Week 1
Week 2
Week 3
6 NT
24
Seneca B
(capacity: 1 unit, 24 attendees)
Week 1
71 NT
7
Week 2
570 MVC
4
Week 3
6 NT
8
Shawnee A
(capacity: 1 unit, 24 attendees)
Week 1
4065 GTC
16
Week 2
Week 3
78 MT
10
Shawnee B
(capacity: 1 unit, 24 attendees)
Week 1
Week 2
38 TC
14
Week 3
Shoshone A
(capacity: 1 unit, 12 attendees)
Week 1
59 NT
12
Week 2

212 NT
23 NT
11
3
Week 3
2012 BC
12
Shoshone B
(capacity: 1 unit, 12 attendees)
Week 1
134 LHC
11
Week 2
52 NT
6
Week 3
2012 BC
2
Shoshone C
(capacity: 1 unit, 26 attendees)
Week 1
59 NT
10
Week 2
1280 LHC
25
Week 3
1103 LHC
24
Sioux A
(capacity: 1 unit, 16 attendees)
Week 1
Week 2
49 TC
7
Week 3
1300 MT
8
Sioux B
(capacity: 1 unit, 16 attendees)
Week 1
Week 2
14 TC
13
Week 3
LEGEND
No units or participants registered for campsite
Campsite is reserved but has room for additional unit(s)
Campsite has reached unit or participant limit
When & Where
Week 1Fort Steuben Scout Reservation
Sunday 06-27-2021 12:00 AM ET to
Saturday 07-03-2021 11:59 PM ET
Past
---
Week 2Fort Steuben Scout Reservation
Sunday 07-04-2021 12:00 AM ET to
Saturday 07-10-2021 11:59 PM ET
Past
---
Week 3Fort Steuben Scout Reservation
Sunday 07-11-2021 12:00 AM ET to
Saturday 07-17-2021 11:59 PM ET
Past