Event Details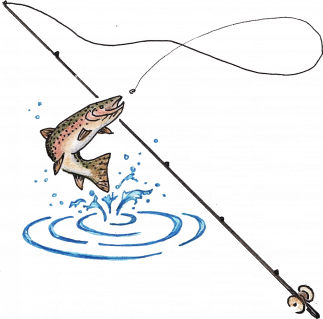 ORVC Angler's Merit Badge Weekend Overview
Broken Timber Outdoor Education Center (near Hannibal, OH)
April 16-18, 2021
PROGRAM This weekend long program is designed for scouts to obtain two out of three outdoor merit badges. Offered will be two merit badges needed for the "BSA Angler Patch": Fly Fishing and Fishing; and a third, Insect Study, for scouts who have already earned their Fishing Merit Badge. Fly Fishing poles and fly-tying materials will be provided for the Fly-Fishing Merit Badge, so scouts do not need to bring/pay for pole or fly-tying materials to participate. As always scouts are allowed to bring their own fishing poles to this event. Extras will be available for those who need them.
ITINERARY Scouts will meet Friday night, April 16th after 5:30 pm, at a lake a few miles from Rte. 7, to set up camp and begin fishing. Any fish caught Friday evening will be counted towards the scout's merit badge requirements. Merit badge instruction work will begin at 9am Saturday morning and will take place in and around the Broken Timber Outdoor Education Center. This instruction will end around 4pm. That evening, scouts will be able to fish and fly-fish in an attempt to catch, clean and cook one fish per merit badge requirement(s). Sunday morning will also be available for scouts to complete this requirement, before returning home the afternoon of April 18th.
PROGRAM LIMITS Angler's Weekend is limited to the first 40 scouts registered in our Black Pug system, NO EXCEPTIONS.
Please contact Robin Lee @ 304-639-9039 if you will not be camping Friday night.
When & Where
Broken Timber Outdoor Education Center, LLC
Friday 04-16-2021 5:30 PM ET to
Sunday 04-18-2021 12:00 PM ET
Past