Event Details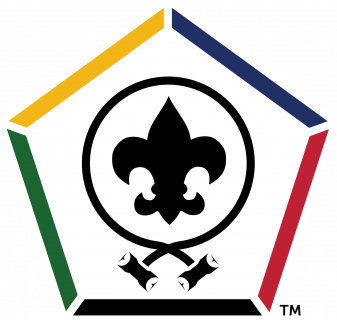 Mountaineer Area Council's
Wood Badge Training Course
Course #12-615-21
Camp Mountaineer | Morgantown, WV
Fees: All-inclusive $300 participant fee with $50 deposit, $250 if paid by 7/31/21
Who: Any Cub Scout, Scouts BSA, Venturing, District/Council volunteer
Registration: Pre-register online by 7/31/21 to receive the early bird discount.
Sessions (participants must attend both sessions):
Session 1: Friday, September 10, 7 AM - Sunday, September 12, 5:15 PM

Session 2: Saturday, October 9, 7 AM - Sunday, October 10, 4:30 PM
Wood Badge is a leadership program for adult Scouters worldwide. Soon after founding the Scout movement, Baden-Powell saw the need for leader training and the first Wood Badge course was held in 1919. The BSA has used the program since 1936.
Wood Badge is considered by many as a peak experience in their Scouting careers. It has served as a source of advanced training and inspiration to thousands of Scouters in their turn, these Scout leaders has affected the lives of millions of American youth.
Wood Badge training offers a unique opportunity for learning and for leadership. Participants from all of Scouting's programs - Cub Scouts, Scouts BSA, and Venturing - as well as Council and District volunteers and professionals - live and work together in patrols with other Scouters While they learn about the skills of team building and leadership, they have the opportunity to gain a deeper understanding of Scouting as a family of interrelated, values-based programs providing age-appropriate activities for youth. They experience the fun and adventure of Scouting at first-hand, and in a very special way. With other Scouting leaders, and with an experienced staff setting the example, they try to live Scouting at its best.
MAC will conduct a Wood Badge course over two weekends in 2021 - September 10-12 and October 9-10 - at Camp Mountaineer. Attendance is required at both sessions. Participants must have completed the basic and outdoor skills training appropriate to their registered position.
We are currently working to assemble staff for the course and staff development will begin in the Spring of 2021.
This is an excellent opportunity to share an inspirational experience that will revitalize your commitment to Scouting and learn skills that will improve your unit and your leadership skills.
More information will be forthcoming via regular Council channels. If you have any questions, please feel free to contact the Course Director Brian Westfall, details on the "contact" screen below.
When & Where
Weekend 1Camp Mountaineer
Friday 09-10-2021 7:00 AM ET to
Sunday 09-12-2021 5:15 PM ET
Past
---
Weekend 2Camp Mountaineer
Saturday 10-09-2021 7:00 AM ET to
Sunday 10-10-2021 4:30 PM ET
Past