OA Menawngihella Lodge Dues 2024
Event Details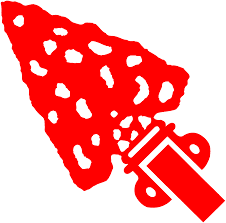 Menawngihella Lodge
Order of the Arrow
Current & Former Members of Menawngihella Lodge: 2024 membership dues are $15. See notes below.
Current & Former Members of Another Lodge Who Wish to Transfer: Individuals transferring a lapse or active membership from another lodge may pay $15. Lodge leadership may need to reach out to you for additional information on your OA membership. See notes below.
Notes:
Please provide the BSA ID from your current BSA membership card and all current contact information (email, phone number) to ensure that we have your most current information. Lodge-wide communications are sent out regularly via email for news and upcoming events.
Per OA policy, an individual can only be a member of a single lodge at any one time and must also hold a current, paid membership in the Mountaineer Area Council to be considered a member of the Menawngihella Lodge.
Dues refunds will not be given to those who do not hold a paid membership in the Mountaineer Area Council.
Many troops may pay the OA dues for their members at the time they renew for the new calendar year. If you are unsure if your troop handled your OA membership dues at this time, be sure to check with your troop leadership. Refunds will not be given for duplicate dues payments.
*NEW* Unit Renewal Option: Your unit can make a one-time payment for all OA members renewing their lodge dues and upload a list of those being renewed.
See upcoming events of Menawngihella Lodge at macbsa.org/oa.
When & Where
Mountaineer Area Council
Tuesday 12-31-2024
12:00 AM ET to 11:59 PM ET