Event Details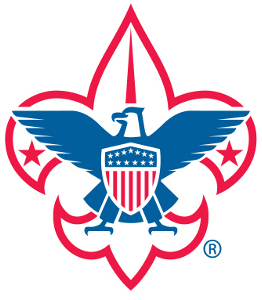 Mountaineer Area Council's
Legendary Fall "Ox" Roast Beef Dinner
This event is carry-out only. Pre-order required.

Date: Sunday, October 18, 2020
Pick-up Time: 11:00 AM - 4:00 PM
Pick-up Location: Camp Mountaineer, 187 Camp Mountaineer Rd, Morgantown. (Only 5 miles from Walmart on Grafton Road)
Cost: $12 per meal
Dinner includes: salad and dressing, freshly sliced roast beef, mashed potatoes and gravy, green beans, dinner roll, dessert and utensils.

Additional roast beef is also available to purchase for $8 per pound.

** NEW FORMAT FOR 2020 **
Like with so many other events of 2020, COVID-19 has forced us to get creative with the way we continue the tradition of the Camp Mountaineer "Ox" Roast Beef Dinner. In order to comply with health and safety standards, this year's dinner is by pre-order and carry-out only. Guests will pick-up their meal at Camp Mountaineer and may take it home, or enjoy it at a camp picnic pavilion if they wish.
What does my donation help Mountaineer Area Council accomplish?
In the year 2020, the short answer is SO MUCH! We are constantly impressed by the dedication of our Scouts and Scouters, and the way we band together as an organization in challenging circumstances, like the COVID-19 pandemic of 2020. Even amid these great difficulties, Scouting has continued to build character, confidence, leadership, and hope in families and communities near and far.

During this difficult time, Mountaineer Area Council has still been able to offer:
2 weeks of safe summer resident camp at Camp Mountaineer with over 500 merit badges earned by over 150 Scouts, using socially distant cohorts
10 additional days of program at Camp Mountaineer for over 100 Scouts and Cub Scouts
7 virtual merit badges offered through local counselors, taken by more than 90 Scouts
Council-wide virtual campfire, watched by more than 1,000 viewers, with participation from many of our Scouts with songs, skits, and jokes
6 virtual leader meetings, each attended by more than 30 volunteers, plus 2 additional virtual program kick off events, to keep our adult leaders educated and informed
Local units continued to meet, go camping, and earn advancement (most in a virtual setting)
Now more than ever, families are looking for what Scouting offers. When asked what they want from youth-serving organizations this fall, parents overwhelmingly said they want to give their children a sense of normalcy, as well as something to do as a group, even if socially distant, or something productive to do with peers, even if it's online. Scouting delivers what parents are asking for. Together, we need to stand ready to bring Scouting to even more youth and families this year.

Help us to continue to serve the youth of north central West Virginia.
When & Where
Camp Mountaineer
Sunday 10-18-2020 11:00 AM ET to 4:00 PM ET
Past