Council Annual Recognition Ceremony
Event Details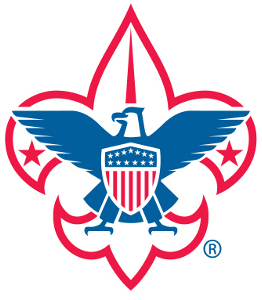 Mountaineer Area Council's


Annual Volunteer Recogniton
Ceremony
The Scouting program does not exist without the dedication of hundreds of adult volunteers. Join us to celebrate their involvement and recognize many with several awards including the Silver Beaver Award, which is the highest Scouting award presented by a council.
All award nomination forms due by February 19!
Join us to celebrate the achievements of so many of our volunteers, including:
Silver Beaver Award
Dr. Lee Pyles

District Awards of Merit
(Cheat District)
David Gersting

District Awards of Merit
(Heart of WV District)
Jim Crawley

Unit Leader Awards of Merit
Chewie Stavar - Pack 52
Chuck Joseph - Troop 93
Kim Holbert - Troop 120G
Bruce Nutter - Troop 547

Lifetime Achievement Awards
John Seilbert

Unit Spark Plug Awards

Kelley Burd-Huss, Chewie Stavar - Pack 52

Kristi Deleurere, Mary Herring - Troop 52
Kim Aurelio - Troop 64
Mike Torries, Bill Umbright - Troop 93
Cody Currence, Adam Ranson - Troop 120B
Becky Baldwin, Melissa Kuhn - Troop 120G
Bob Britten, Marina Galvez Peralta - Troop 152

Veterans Awards

5 years
Lauren Namsupak

10 years
Cody Blosser
Logan Decker
Nicholas Fantasia
Ian Holbert
Evan Porter
Dale Porter
Adam Ranson
Mike Torries

20 years
David Hosaflook

25 years
Steve Blosser

30 years
Chris Willis

50 years
Kevin Keener
Carl Werntz

55 years
Ralph Herron

70 years
Ken Shanes

and...

Council Key 3 Award
When: Saturday, March 25, 2023; 11:00 - 12:00 registration and silent auction; 12:00 lunch served
Cost: $30 per person ($35 if paid after March 15)
Note: units are encouraged to consider covering registration fees for award recipients from their units.
Where: Mollohan Center, 1000 Galliher Drive, Fairmont, WV 26554
Award Nominations:
Award nominations are due February 19. Nomination forms are available on the "attachments" section of this page. Nominations can be sent to the council at info@macbsa.org.
When & Where
Robert H. Mollohan Research Center
Saturday 03-25-2023 11:00 AM ET to 1:00 PM ET
Past