Event Details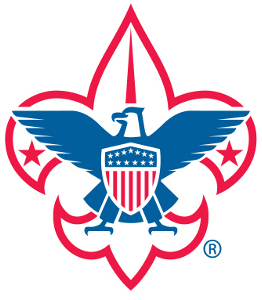 Mountaineer Area Council's
Legendary Spring "Ox" Roast Beef Dinner
This event is carry-out only. Pre-order required.

Date: Sunday, May 2, 2021
Pick-up Time: 11:00 AM - 4:00 PM
Pick-up Location: Camp Mountaineer, 187 Camp Mountaineer Rd, Morgantown. (Only 5 miles from Walmart on Grafton Road)
Cost: $12 per meal via pre-order by Monday, April 26.
$15 per meal for orders placed between Tuesday, April 27 and Sunday, May 2.

Dinner includes: salad and dressing, freshly sliced roast beef, mashed potatoes and gravy, green beans, dinner roll, dessert and utensils.

Additional roast beef is also available to purchase for $8 per pound.

** NEW FORMAT FOR 2021 **
Like with so many other events of 2020 and 2021, COVID-19 has forced us to get creative with the way we continue the tradition of the Camp Mountaineer "Ox" Roast Beef Dinner. In order to comply with health and safety standards, this year's dinner is by pre-order and carry-out only. Guests will pick-up their meal at Camp Mountaineer and may take it home, or enjoy it at a camp picnic pavilion if they wish.
What does my contribution help Mountaineer Area Council accomplish?
In the year 2021, the short answer is SO MUCH! We are constantly impressed by the dedication of our Scouts and Scouters, and the way we band together as an organization in challenging circumstances, like the COVID-19 pandemic of 2020 and 2021. As we rise from the pandemic, we are looking so forward to offering the youth and adults of our 12 counties in north central West Virginia:
The opportunity to join the Boy Scouts of America! Open to boys and girls in kindergarten and up!
Fun and safe weekend camping at beautiful Camp Mountaineer!
A full summer schedule of Scout camp!
Multiple training sessions for our adult leaders to continue to provide safe and effective programming for our youth!
Service and fellowship weekends for Menawngihella Lodge 550, Scouting's honor society!
Now more than ever, families are looking for what Scouting offers. When asked what they want from youth-serving organizations last fall, parents overwhelmingly said they want to give their children a sense of normalcy, as well as something to do as a group, even if socially distant, or something productive to do with peers, even if it's online. Scouting delivers what parents are asking for. Together, we need to stand ready to bring Scouting to even more youth and families this year.

Help us to continue to serve the youth of north central West Virginia.
When & Where
Camp Mountaineer
Sunday 05-02-2021 11:00 AM ET to 4:00 PM ET
Past