Event Details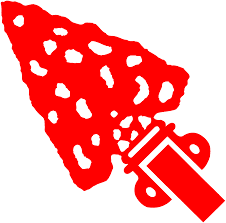 Menawngihella Lodge's
9th Annual Trade-O-Ree
Come out to our Trade-O-Ree at Camp Mountaineer by water, land, or vehicle. This is the 9th time we have hosted this event at Camp Mountaineer and it's the only Trade-O-Ree in West Virginia. See you all there!
When: August 14-15, 2020
Friday, August 14: 1:00 PM - ??
Saturday, August 15: 8:00 AM - 2:00 PM
Where: Camp Mountaineer
Cost: FREE
What is a Trade-O-Ree?
It is an event that allows you to view cool patches and patch sets, to trade patches, and to buy and sell patches.
There are "vendors" present, people who are professional and amateur patch traders, who rent table space, so they can sell, buy, and trade patches with visitors to the Trade-O-Ree.
8 vendors are scheduled to attend this year's MAC Trade-O-Ree.
Who is it for?
This Trade-O-Ree is an event that is for EVERYONE, from the brand-new Scout to the seasoned Scouter, and everyone in-between, including parents and families.
What do you do at this Trade-O-Ree?
You get to see a LOT of cool patches and patch sets!
You get to see every Council Shoulder Patch and every Menawngihella Lodge flap ever made!
You visit different vendors tables, and talk with the vendors, and view their patches. You offer trades, and offer to buy and sell your patches and their patches.
When is this Trade-O-Ree?
Friday evening August 14 and Saturday morning August 15
Exact times are August 14th @1:00PM- August 15th @2PM
Where is this Trade-O-Ree?
Camp Mountaineer dining hall
You may drive directly to the dining hall
No cost to attend!
Every Scout who attends in uniform will be given 3 (or more) FREE PATCHES
What are the COVID-19 restrictions?
Masks are required at all times
Social distancing required
No more than 25 people can be present in the dining hall at a time
Hosts in the parking lot will invite people into the dining hall, to ensure no more than 25 people present at a time
Scouts are asked to enjoy the Trade-O-Ree, but also to enter and spend some focused time, and then depart to allow others to enter.
Who sponsors the MAC Trade-O-Ree?
The Menawngihella Order of the Arrow Lodge is the sponsor, but you do NOT have to be an OA member to attend. In fact, younger Scouts are particularly encouraged to attend!
VENDORS: Setup begins at 10:00 AM on Friday, August 16. Register online to select your setup needs.
When & Where
Save the Date Camp Mountaineer
Friday 08-14-2020 1:00 PM ET to
Saturday 08-15-2020 2:00 PM ET