Event Details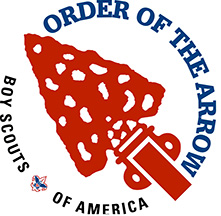 Order of the Arrow Spring Fellowship
Arrowmen,
This month we will be having our Spring Fellowship campout on March 24-26 (Fri-Sun) at Camp Gorsuch! This weekend's theme is Candyland! We have many fun activities and team games planned, and since it's winter please bring appropriate clothes for the outdoors. Cabins will be available. More details can be found on the registration page (attached below).
Some potential activities include:
- Candy Trivia
- Guess the Candy
- Gingerbread House competition
- Candy Knot Tying
- Riddles
- Lashings Test
- Twister
Check-in will begin at 7:00 pm on Friday, and pick-up is scheduled to start at 10:00 am on Sunday.
A brotherhood ceremony will take place Saturday night (3/25), so Ordeal Arrowmen who qualify are encouraged to attend. Eligible Arrowmen must complete the following:
Memorize the signs of OA Membership (Obligation, Song, Admonition, Sign of membership, and Handclasp).
Advance in your understanding of the Ordeal (Four principles, Four tests, Meaning of the Arrow, and the Three W's).
Serve your Unit.
Serve your Lodge (Be involved).
Write a letter to the Lodge Secretary: explain what you think the obligation means, describe how you've been fulfilling the obligation in your unit and in your daily life, explain how you've been using your understanding of the Ordeal to aid in this service, describe specific plans for continuing service in the future, and tell what the order of the arrow means to you and why you are seeking Brotherhood Membership.
The letter must be done BEFORE Saturday evening. After which, the interviews will occur.
Packing list:
Scout uniform & OA sash
BSA Med form (Parts A & B)
Medication (if needed)
COVID-19 Waiver (found in the registration link)
Warm sleeping bag
Sleeping pad (optional)
Warm clothes
Snow/wet gear
Personal toiletries
Money for the trading post
NOTE: Please bring items you need to start a fire, your skills may be tested.
When & Where
Camp Gorsuch
Friday 03-24-2023 7:00 PM AKT to
Sunday 03-26-2023 10:00 AM AKT
Past