District Committee/Commissioner Training Workshop - October 26, 2019
Event Details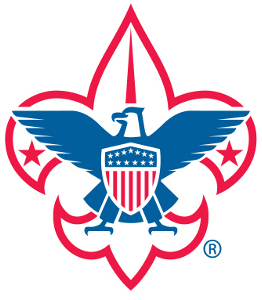 Saturday, October 26, 2019
Weston High School
4407 172nd Street NE
Arlington, WA 98223
Gathering and Registration Starts: 8 a.m.
Training Starts: 8:30 a.m. to noon
Purpose: The District Committee/Commissioner Workshop is designed to give new and experienced district leaders a forum to share fun, fellowship and continuing education for your roles with the District Committee or the Commissioner staff. You will also have the opportunity to meet with your counterparts from other districts and the council.
Who's Invited? All Volunteers from our District Committees and Commissioner Staff.
Training Sessions Offered: The following Committees/Groups will hold breakout sessions relevant for the purposes and responsibilities of the District Committee and the Commissioner staff. Please select the position and track that you want to be trained for from either District Committee Sessions or Commissioner Sessions.
Tentative Basic Schedule
8:30 AM Welcome/Introductions/Pledge/Invocation (Combined Session)
8:40 AM Team Building Activity (Combined)
9:00 AM See Below for Committee members or Commissioners breakouts
10:00 AM See Below for Committee members or Commissioners breakouts
10:45 AM District Reports on 2020 Goals (Combined)
11:15 AM Friendstorming/Recruiting Adult Leadership
12:00 PM Adjourn
District Committee and Tentative Schedule
Program Roles:

Program Vice Chairs
Leadership Training Chairs and Committee
Advancement and Recognition Chairs and Committee
Outdoor Adventures (Camping) Chairs and Committee
Activities and Civic Service Chairs and Committee

Membership Chairs and Committee

Development Chairs and Committee

Schedule

9:00 a.m. 2020 Journey To Excellence Changes

9:30 a.m. Break Out Session for District Committee Leadership by Area of Responsibility

10:00 a.m. District Committees reconvene to discuss 2020 JTE Goals
Commissioner Sessions and Tentative Schedule
Commissioner Basic Training

Commissioner Continuing Education Courses

Schedule

9:00 AM New Commissioners - Commissioner Basic Training or

Experienced Commissioners - How to Conduct and Use The Detailed Contact

10:00 AM All Commissioners - Tutorial on Commissioner Tools
Cost: $5.00 (to cover the cost of snacks and shared materials).
Online Pre-Registration Is Required: Please register for the session you wish to attend.
When & Where
Activities and Civic Service Committee (District)Weston High School
Saturday 10-26-2019 8:30 AM PT to 12:00 PM PT
Past
---
Advancement and Recognition Committee (District)Weston High School
Saturday 10-26-2019 8:30 AM PT to 12:00 PM PT
Past
---
Commissioner Basic Training (Commissioner)Weston High School
Saturday 10-26-2019 8:30 AM PT to 12:00 PM PT
Past
---
Commissioner Continuing Education Courses (Commissioner)Weston High School
Saturday 10-26-2019 8:30 AM PT to 12:00 PM PT
Past
---
Development Committee (District)Weston High School
Saturday 10-26-2019 8:30 AM PT to 12:00 PM PT
Past
---
District Chairs (District)Weston High School
Saturday 10-26-2019 8:30 AM PT to 12:00 PM PT
Past
---
Instructor and/or StaffWeston High School
Saturday 10-26-2019 8:30 AM PT to 12:00 PM PT
Past
---
Leadership Training Committee (District)Weston High School
Saturday 10-26-2019 8:30 AM PT to 12:00 PM PT
Past
---
Membership Committee (District)Weston High School
Saturday 10-26-2019 8:30 AM PT to 12:00 PM PT
Past
---
Outdoor Adventures (formerly Camping) Committee (District)Weston High School
Saturday 10-26-2019 8:30 AM PT to 12:00 PM PT
Past
---
Program Vice Chairs (District)Weston High School
Saturday 10-26-2019 8:30 AM PT to 12:00 PM PT
Past