2021 Fire Mountain Scouts BSA Summer Camp
Event Details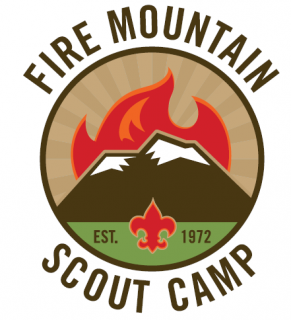 WELCOME to
Fire Mountain Scout Camp!
Register your troop starting August 1, 2020!
2021 Schedule:
Week 1: July 11 - 17

FULL





Week 2: July 18 - 24



Week 3: July 25 - 31

FULL



Week 4: Aug 1 - Aug 7

FULL



2021 Fees for
Fire Mountain Scout Camp

Early bird
if Paid in Full by 5/15/21

Regular Fee
if paid after 5/15/21 and by midnight the day prior to camp.

Late
if paid in full at camp check-in.

Reservation Fee

$250 (Applied to first payment.)

Youth in council

$370

$390

$410

Youth out of council

$390

$410

$430

2nd- week camper

50% of fee

50% of fee

50% of fee

Adult leaders

$150/week

$35/day

$150/week

$35/day

$150/week

$35/day
**In-council rates extended for troops from Pacific Harbors Council, Grand Columbia Council and Blue Mountain Council.
NEW UNIT discount! All Scouts BSA troops formed in Mount Baker Council since July 1, 2019 will receive a $100/Scout discount for summer camp at Fire Mountain!
eCheck: If you or your unit uses a checking or savings account, you can use this option to pay online for camp. Enter the bank routing number and your account number. Note that a $35 processing fee is added for all returned NSF eChecks and that this payment type is disabled within 5 days of the event start.

Credit/Debit Card: We accept Visa, MasterCard, American Express and Discover. There is a 3% convenience fee added at checkout.
*In certain circumstances, an in-council unit may be able to use funds from their unit trading post account. Please contact the Mount Baker Council office in Everett to inquire.
2021 Payment Schedule

Payment Type

Date


$250 reservation deposit per troop
(non-refundable after 12/31/20)



Due with reservation
8/24/21 – 1/1/21


Scout Deposit - $25/Scout non-refundable*
(For reservations made prior to Jan 1, your $250 reservation deposit is allotted to this payment for first 10 Scouts.)
*Deposits paid for canceled Scouts do not transfer to the bottom line but can be transferred to a new attendee.



confirm Scouts starting
1/1/21
(final date to
confirm is 2/15/21)



Family commitment - $75/Scout


Due 3/15/21


Final payment for Early Bird discount–
Remainder of balance for all Scouts



Due by 5/15/21 for early bird price!

Regular Fee due in full


5/16/21 12:00AM until 12:30PM prior to camp check-in



Late Fee due in full



If paid at
camp check-in
When & Where
Week 4 (August 1 - 7)Fire Mountain Scout Camp
Sunday 08-01-2021 1:00 PM PT to
Saturday 08-07-2021 10:00 AM PT
---
Week 1 (July 11 - 17)Fire Mountain Scout Camp
Sunday 07-11-2021 1:00 PM PT to
Saturday 07-17-2021 10:00 AM PT
Past
---
Week 2 (July 18 - 24)Fire Mountain Scout Camp
Sunday 07-18-2021 1:00 PM PT to
Saturday 07-24-2021 10:00 AM PT
Past
---
Week 3 (July 25 - 31)Fire Mountain Scout Camp
Sunday 07-25-2021 1:00 PM PT to
Saturday 07-31-2021 10:00 AM PT