2021 Cub Overnight Adventure
Event Details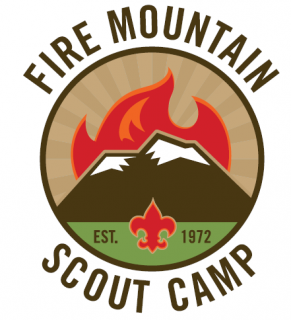 Mount Baker Council Presents:
Cub Overnight Adventure

2:00PM Sunday, August 8, 2021 - 10:30AM Tuesday, August 10, 2021
~ OR ~
2:00PM Thursday, August 12, 2021 - 10:30AM Saturday, August 14, 2021

Enjoy a fantastic Cub Scout overnight camping experience at beautiful Fire Mountain Scout Camp. Campers will stay at camp for 2 nights and 3 days of the best Cub Scout fun you can find anywhere!

Sleep in one of our sturdy permanent shelters: 8-person adirondack cabins or 4-person Stents (that's a Steel-Roofed Tent, if you didn't know). Spacious wooden bunks are included, but be sure to bring your own sleeping pad or mattress!

Activities include Swimming and Boating on scenic Lake Challenge, practicing marksmanship skills with Archery and BB Guns, learning about Nature and other advancement topics, and creating something wonderful in Handicrafts. Evenings will be filled with fun nighttime exploration and an exciting campfire program with your favorite skits and songs!

Register to attend in two ways:
Cub Scout/Parent team can attend together

This is the most common way to attend

A Tiger Cub MUST attend with their adult partner

Cub Scout Patrol

Typically used with Webelos or Arrow of Light Cub Scouts

Requires a minimum of 2 BSA- registered adult leaders, with current Youth Protection training

Must maintain at least a 1:4 ratio of adult to youth
Cost is $185 per Cub Scout and $50 per adult
When & Where
Cub Overnight Adventure - Session 1Fire Mountain Scout Camp
Sunday 08-08-2021 2:00 PM PT to
Tuesday 08-10-2021 10:30 AM PT
Past
---
Cub Overnight Adventure - Session 2Fire Mountain Scout Camp
Thursday 08-12-2021 2:00 PM PT to
Saturday 08-14-2021 10:30 AM PT
Past