National Youth Leadership Training 2022
Event Details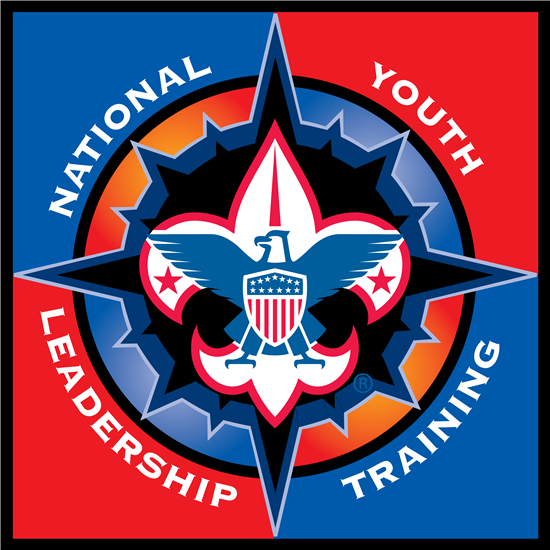 NYLT is - an intense, challenging 6-day outdoor training course designed to develop Unit Youth Leaders - for ages 13 to 18 years old - a positive experience for youth leaders - focused on What a Leader must BE, what a Leader must KNOW, and what a Leader must DO.
Scoutmasters and Crew Advisors: NYLT teaches Scouts and Ventures leadership skills and challenges them to think about what it means to be a leader. Participants are placed into patrols where they will work together by using their skills of camping, fire building, cooking, as well as participating in leadership building activities and presentations.
BADEN POWELL'S VISION OF BOY SCOUTING
was centered on the patrol method and youth leadership. Having well-trained youth leadership within the troop or crew is an important part of providing a good experience for everyone involved. The National Youth Leadership Training (NYLT) program provides your youth leaders with valuable leadership training and experience.
TAKE HOME BENEFITS FROM NYLT INCLUDE:
- experience of a youth led training course.
- skills of visualizing success, setting goals to accomplish vision, developing a plan to get there.
- learning to lead others, communicate, develop a patrol, apply a leadership style.
- experience in problem solving, making ethical decisions, valuing people, and teaching skills.
REQUIREMENTS TO ATTEND
- minimum age Scouts BSA is 13 by February 1st.
- minimum age Venture and Sea Scouts is 14 or 13 and completed 8th grade
- currently or potentially serving in a troop or crew leadership position
- minimum rank of First Class, or registered Venture or Sea Scout
- have attended one weeklong camp
- be a registered member of a Scouting Unit
- completed medical form Parts A, B, C - attached
- have a unit leader recommendation.
COST
Cost - $300 for everyone - send registration and payment to the Council Office by June 17, 2022 so food, supplies, and program materials may be ordered.

WHAT TO BRING:
- Current BSA medical form Parts A, B, C with family insurance card
- Medications
- Class A uniform (no neckerchief or slide)
- Boots for hiking
- Sleeping bag/gear
- 1 or 2 person tent
- Overnight backpack
- Sunscreen
- Rain gear
-Water bottle
- Toiletries
- Insect repellant
-Flashlight and extra batteries
- Folding Chair with your name on it suggested
- BRSR Pre-Screening form completed - attached
TO COMPLY WITH COVID-19 REGULATIONS
for camper safety and healthy wellbeing, NYLT will:
- conduct a thorough cleaning and disinfecting of camp common areas, program areas, and equipment prior to the course.
- have all attendees (youth and adult) (1) complete the BRSR Pre-Screening form at home and (2) have their temperature taken at Health Check-in upon entering camp.
- conduct course in accordance with the Governor's COVID-19 guidelines.
- practice physical distancing in all aspects of the program.
- total group size will be fewer than 50 people.
- have heightened cleaning and disinfection daily.
- practice enhanced camp safety daily.
Learn about using Black Pug.
In an effort to minimize illness at camp, we ask that you and your Scout do a daily health screen for 7 days before your session starts. The camp session starts best with healthy Scouts, with good health that begins at home. You must bring completed BRSR Home Prescreening Form on Opening Day.
When & Where
NYLTCamp Powhatan
Sunday 07-17-2022 1:00 PM ET to
Friday 07-22-2022 4:45 PM ET