Introduction to Outdoor Leader Skills
Event Details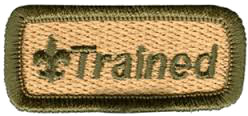 A strong and active outdoor program is critical for retaining and growing our youth membership, be it for Cub Scouts, Scouts, or Venturing. The Great Valley District ise offering Introduction to Outdoor Leader Skills (IOLS) for adult leaders and is not available online. This course can ony be completed by attending in-person classes offered by the BRMC and its districts.
The IOLS training (S11) is required for all Scoutmasters and Assistant Scoutmasters to be trained for their positions. It is also suitable for other adult leaders in troops and Crews that plan to camp with units or that plan to transfer to a troop. This is a one-time training that does not expire.
All prereguisite training should be completed before class.
IOLS Prereguisite Training (online):
Youth Protection Training (YPT) that is current (must be renewed every two years).
Hazardous Weather Training (SCO_800) that is current (must be renewed every two years).
Scoutmaster and Assistant Scoutmaster Specific Training (S24 or online version) (one-time training that does not expire)
Remember: Every Scout Deserves a Trained Leader
What to Bring
Scout Handbook
Pocket knife
Flashlight
Notebook and pen or pencil
Baseplate compass
Knife, fork, and spoon
Clothing appropriate for outdoor weather
BRSR Home Prescreening Form
When & Where
Great Valley IOLS OctoberRaleigh Court Presbyterian Church
Friday 03-24-2023 7:00 PM ET to
Saturday 03-25-2023 5:30 PM ET