Event Details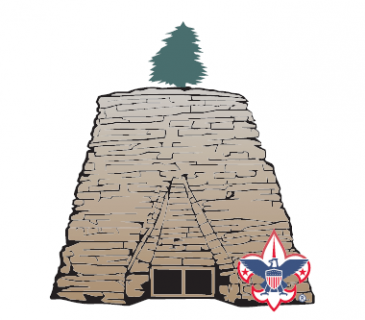 Camp Powhatan is the largest of the three camps on the Blue Ridge Scout Reservation. It offers the greatest variety of activities for Scouts and BSA Leaders. Although it is the largest camp, the campsites are spread out offering a small camp atmosphere at each campsite. Scouts have the option to sleep in canvas tents or adirondacks. All campsites have modern shower facilities.
Camp Powhatan has a large waterfront offering BSA Lifeguard, Mile Swim, a beginner swimming class, blobbing, and open swimming.
Base camp offers over 30 Merit Badges plus other BSA activity awards such as Mile Swim.
High Adventure programs allow older Scouts and adults to challenge themselves with unique adventures that include experiencing 18th century living, whitewater rafting, backpacking, ATV trek, and river canoe trek.
Brown Sea Island programs gives first year Scouts an introduction the Scouts BSA, focusing on esssential Scouting Skill to give them a positive start in the Scouting program.
The modern health lodge is staffed 24-hours a day by qualified personnel for treating minor issues.
The shooting ranges offer an open-shoot for Scouts and Leaders most evenings.
Camp Powhatan's Trading Post offers many items one may have forgotten to bring as well as a variety of Camp Powhatan items. The Trading Post also has a snack bar offering cold drinks, ice cream, and hot food.
A large, well-equipped dining hall serves three meals daily during camp. Coffee is available for Leaders.
**** Camp weeks are based on registrations and subject to change. ****
Click here for complete Camp Powhatan information
Summer Camp 2022 FAQ'S
How will you communicate changes?
The latest information for both summer camp and other activities at our camps is available at https://www.bsa-brmc.org/. In addition, if substantial changes are made to summer camp, we will email the points of contact for summer camp.
When will Merit Badge Signups occur?
Merit Badges will be available April 2, 2022. Only units fully paid up will be able to enroll in Merit Badge Classes or High Adventure Programs.

How can we adjust the number of Scouts coming to Summer Camp?
Units can increase their numbers directly in their online registration until a week prior to start of their camp. To reduce numbers contact Council office.

If Summer Camp is canceled will I get a full refund?
Yes. We will provide a full refund if we are unable to hold summer camp.
Who can I ask if I have other questions?
Please reach out to Maggie House at Maggie.house@scouting.org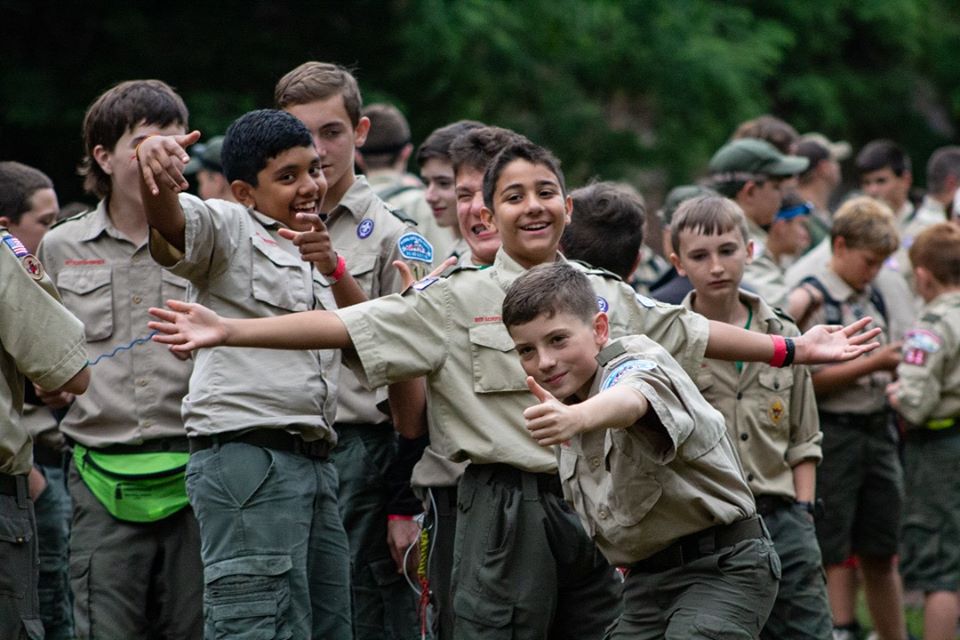 When & Where
Week 1Camp Powhatan
Sunday 06-19-2022 1:00 PM ET to
Saturday 06-25-2022 9:00 AM ET
---
Week 2Camp Powhatan
Sunday 06-26-2022 1:00 PM ET to
Saturday 07-02-2022 9:00 AM ET
---
Week 3Camp Powhatan
Sunday 07-03-2022 1:00 PM ET to
Saturday 07-09-2022 9:00 AM ET
---
Week 4Camp Powhatan
Sunday 07-10-2022 1:00 PM ET to
Saturday 07-16-2022 9:00 AM ET
---
Week 5Camp Powhatan
Sunday 07-17-2022 1:00 PM ET to
Saturday 07-23-2022 9:00 AM ET
---
Week 6Camp Powhatan
Sunday 07-24-2022 1:00 PM ET to
Saturday 07-30-2022 9:00 AM ET