Event Details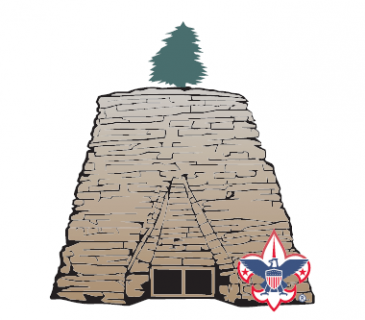 Welcome to the Blue Ridge Scout Reservation. Use this registration link to sign up for Camp Powhatan (merit badges or Brownsea Island), AND/OR Claytor Lake AND/OR our other high adventure offerings: Blue Ridge Mountaineer, Canoe the New, New River High Adventure, and High Knoll Trek.
Camp Powhatan offers the greatest variety of activities for Scouts and BSA Leaders. The campsites are spread out offering a small camp atmosphere at each campsite. Scouts have the option to sleep in canvas tents or adirondacks. All campsites have modern shower facilities.
Camp Powhatan has a large waterfront offering BSA Lifeguard, Mile Swim, a beginner swimming class, blobbing, and open swimming.
Base camp offers over 30 Merit Badges plus other BSA activity awards such as Mile Swim. Merit badges will be available for enrollment April 2, 2022 by fully paid attendees.
Brown Sea Island program gives first year Scouts an introduction to Scouts BSA, focusing on esssential Scouting Skills to give them a positive start in the Scouting program.
The modern health lodge is staffed 24-hours a day by qualified personnel for treating minor issues.
The shooting ranges offer an open-shoot for Scouts and Leaders most evenings.
Camp Powhatan's Trading Post offers many items one may have forgotten to bring as well as a variety of Camp Powhatan items. The Trading Post has a snack bar offering cold drinks, ice cream, and hot food.
A large, well-equipped dining hall serves three meals daily. Coffee is available for Leaders. Attendees with SPECIAL DIETARY needs must complete the Kandle Dietary Needs form at least 2 weeks before your camp week.
Check attachments for special forms needed, such as accommodations needed or arriving by bus.
CLAYTOR LAKE AQUATICS BASE
Claytor Lake Aquatics Program is a provisional camp for Scouts at least 14 years of age. It is the reservation's headquarters for advanced fun in the water, such as wakeboarding, SCUBA, and jet skis. Participants camp at Powhatan and bused to Claytor daily. Claytor programs are offered weeks 1, 2, 3, and 4. See 2022 Camp Fees for programs and pricing.
HIGH ADVENTURE PROGRAMS
High Adventure programs include Blue Ridge Mountaineer, Canoe the New, High Knoll Trek, and New River Adventure. These provisional programs allow older Scouts to challenge themselves with unique adventures that include 18th century living, whitewater rafting, backpacking, ATV treking, and river canoe treking. Most participants will camp at program camps on the reservation. See 2022 Camp Fees for programs and pricing. Fully paid attendees can select high adventure program on April 2, 2022.
Note that the prices of High Adventure programs vary. Prior to April 2, you will pay the High Adventure base price. When you select your program (after April 2), you will pay any difference.
CUSTOM TROOP CAMP T-SHIRTS
**Orders are due no later than two weeks prior to the start of your camp week. If you pass this link out to parents please ensure everyone chooses the same color shirt. Order shirts here
**** Camp weeks are based on registrations and subject to change. ****
Click here for complete Camp Powhatan information
Click for Online Registration Help
Who can I ask if I have other questions?
Please reach out to Maggie House at Maggie.house@scouting.org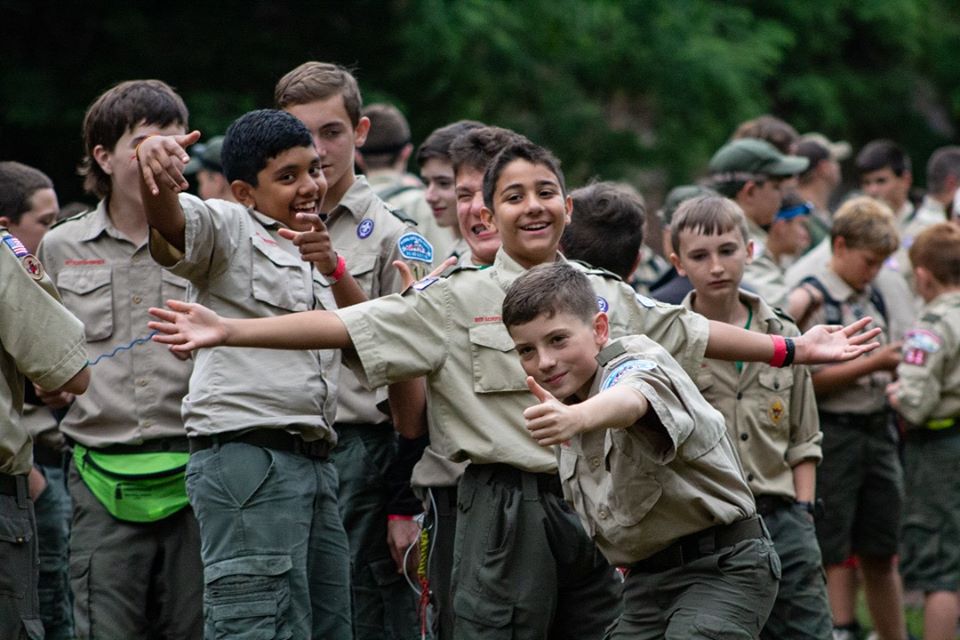 When & Where
Week 1Camp Powhatan
Sunday 06-19-2022 1:00 PM ET to
Saturday 06-25-2022 9:00 AM ET
---
Week 2Camp Powhatan
Sunday 06-26-2022 1:00 PM ET to
Saturday 07-02-2022 9:00 AM ET
---
Week 3Camp Powhatan
Sunday 07-03-2022 1:00 PM ET to
Saturday 07-09-2022 9:00 AM ET
---
Week 4Camp Powhatan
Sunday 07-10-2022 1:00 PM ET to
Saturday 07-16-2022 9:00 AM ET
---
Week 5Camp Powhatan
Sunday 07-17-2022 1:00 PM ET to
Saturday 07-23-2022 9:00 AM ET