Event Details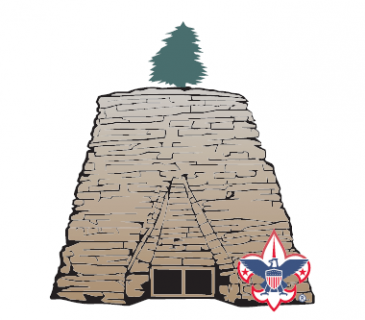 Claytor Lake Aquatics Program is a provisional camp for Scouts at least 13 years of age. It is the reservations headquarters for advanced fun in the water. It is also the home for Wakeboarding, SCUBA, and Jet Skis.
Commonwealth of Virginia Guidelines require all campers desiring to operate a motorboat and/or personal water craft ( Jet Ski) to have completed the course for a State of Va Boat License prior to coming to camp and bring their license with them. This license can be obtained by taking the Virginia -approved online course at: https://www.boatus.org/virginia/
The relaxing culture of being on the lake and having access to the dining hall, snack bar, and game rooms. The experience of the best education and experiences in Scouting. The many water related activities may include.
Motor Boating Sail boating – large and small
Wakeboarding SCUBA lessons - extra cost activity
Kayaking Personal Water Craft – Jet Ski's - extra cost activity
Snorkeling Water Skiing
Paddle boarding Tubing and more!
.
**** Camp weeks are based on registrations and are subject to change. ****
Click here for more Claytor Lake Informamtion
Summer Camp 2022 FAQ'S
How will you communicate changes?
The latest information for both summer camp and other activities at our camps is available at https://www.bsa-brmc.org/. In addition, if substantial changes are made to summer camp, we will email the points of contact for summer camp.
When will Merit Badge Signups occur?
Merit Badges will be available April 2, 2022. Only units fully paid up will be able to enroll in Merit Badge classes or High Adventure Programs..

How can we adjust the number of Scouts coming to Summer Camp?
Units can increase their numbers directly in their online registration, until a week prior to start of their camp. To reduce numbers concact the Scout Office to reduce their numbers.

If Summer Camp is canceled will I get a full refund?
Yes. We will provide a full refund if we are unable to hold summer camp.
Who can I ask if I have other questions?
Please reach out to Maggie House at Maggie.house@scouting.org
When & Where
Week 1Claytor Lake Aqua
Sunday 06-19-2022 1:00 PM ET to
Saturday 06-25-2022 9:00 AM ET
---
Week 2Claytor Lake Aqua
Sunday 06-26-2022 1:00 PM ET to
Saturday 07-02-2022 9:00 AM ET
---
Week 3Claytor Lake Aqua
Sunday 07-03-2022 1:00 PM ET to
Saturday 07-09-2022 9:00 AM ET
---
Week 4Claytor Lake Aqua
Sunday 07-10-2022 1:00 PM ET to
Saturday 07-16-2022 9:00 AM ET