Event Details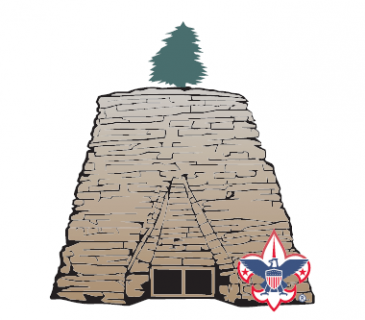 Camp Powhatan is the largest of the three camps on the Blue Ridge Scout Reservation. It offers the greatest variety of activities for Scouts and BSA Leaders. Although it is the largest camp, the campsites are spread out offering a small camp atmosphere at each campsite. Scouts have the option to sleep in canvas tents or adirondacks. All campsites have modern shower facilities.
Camp Powhatan has a large waterfront offering BSA Lifeguard, Mile Swim, a beginner swimming class, blobbing, and open swimming.
The modern health lodge is staffed 24-hours a day by qualified personnel for treating minor issues.
The shooting ranges offer an open-shoot for Scouts and Leaders most evenings.
Camp Powhatan's Trading Post offers many items one may have forgotten to bring as well as a variety of Camp Powhatan items. The Trading Post also has a snack bar offering cold drinks, ice cream, and hot food.
A large, well-equipped dining hall serves three meals daily during camp. Coffee is available for Leaders.
Learn about using Black Pug.
Summer Camp 2021 FAQ'S
Is Summer Camp going to be held?
We are currently planning on holding summer camp at the Blue Ridge Scout Reservation in 2021. We are currently working to determine the best course of action as more information becomes available from the Centers for Disease Control (CDC) and the Virginia Department of Health.
How will you communicate changes?
The latest information for both summer camp and other activities at our camps is available at https://www.bsa-brmc.org/. In addition, if substantial changes are made to summer camp, we will email the points of contact for summer camp.
When will Merit Badge Signups occur?
Troops who are fully paid by March 15, 2021, will be able to register for Merit Badges April 3, 2021. Troops who are fully paid by April 15, 2021, will be able to register for Merit Badges April 24, 2021. Anyone who pays fully April 16 or after will be able to sign up May 3, 2021 or once their troop is fully paid.

How can we adjust the number of Scouts coming to Summer Camp?
Troops can make adjustments to their numbers by emailingMaggie.house@scouting.org

If Summer Camp is canceled will I get a full refund?
Yes. We will provide a full refund if we are unable to hold summer camp.
What happens if…?
We know there are currently lots of unknowns currently both in Scouting and in our communities. We are developing robust contingency plans to cover a myriad of possible situations. In all of them, the safety of our staff and participants is vital. We strongly believe that the world needs Scouting and will continue to develop plans and options so our Scouts can continue to have a transformative experience regardless of any temporary obstacles.
Who can I ask if I have other questions?
Please reach out to Maggie House at Maggie.house@scouting.org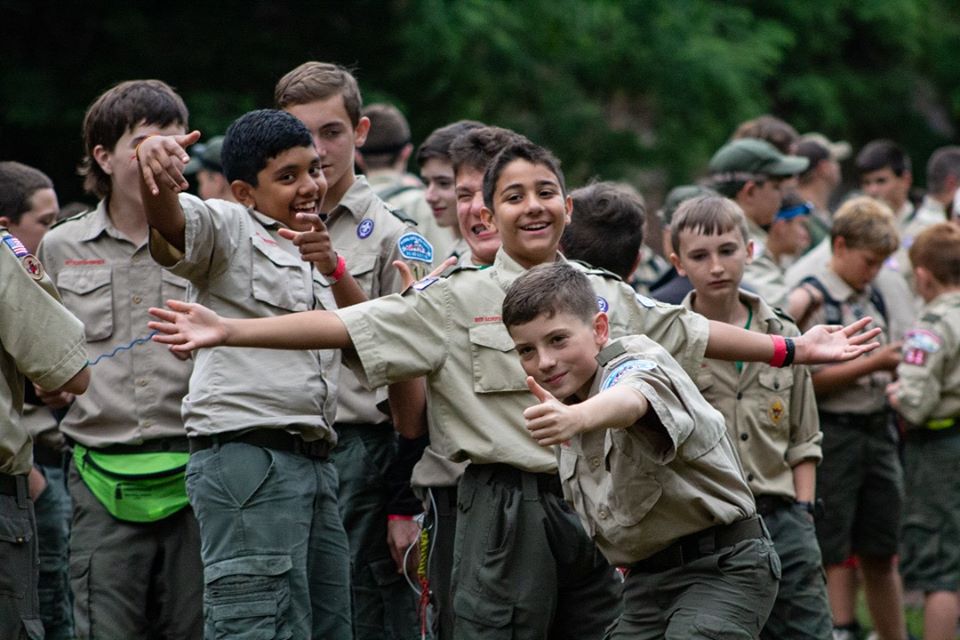 When & Where
Staff WeekCamp Powhatan
Sunday 06-06-2021 1:00 PM ET to
Saturday 06-12-2021 9:00 AM ET
Past
---
Week 1Camp Powhatan
Sunday 06-13-2021 1:00 PM ET to
Saturday 06-19-2021 9:00 AM ET
Past
---
Week 2Camp Powhatan
Sunday 06-20-2021 1:00 PM ET to
Saturday 06-26-2021 9:00 AM ET
Past
---
Week 3Camp Powhatan
Sunday 06-27-2021 1:00 PM ET to
Saturday 07-03-2021 9:00 AM ET
Past
---
Week 4Camp Powhatan
Sunday 07-04-2021 1:00 PM ET to
Saturday 07-10-2021 9:00 AM ET
Past
---
Week 5Camp Powhatan
Sunday 07-11-2021 1:00 PM ET to
Saturday 07-17-2021 9:00 AM ET
Past
---
Week 6Camp Powhatan
Sunday 07-18-2021 1:00 PM ET to
Saturday 07-24-2021 9:00 AM ET
Past