Event Details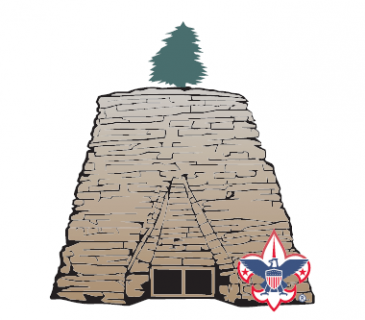 Claytor Lake Aquatics Program is a provisional camp for Scouts at least 13 years of age. It is the reservations headquarters for advanced fun in the water. It is also the home for Wakeboarding, Scuba and Jet Skis.
CHANGE IS IN THE AIR!
Due to the need of controlling costs and following the State of Virginia Covid guidelines we will be operating the Camp as a "DAY PROGRAM AREA". Different than previous years, participants will be staying and having meals with their troops at their base camps. A bag lunch will be provided for you to bring. Transportation will be provided to Claytor after breakfast and return to base camp prior to evening meals. State of Virginia Guidelines require all campers desiring to operate a motorboat and/or personal water craft ( Jet Ski) to have completed the course for a State of Va Boat License prior to coming to camp and bring their license with them. This license can be obtained by taking the Virginia -approved online course at: https://www.boatus.org/virginia/
WE WILL CONTINUE TO PROVIDE!
The relaxing culture of being on the lake and having access to the dining hall, snack bar, and game rooms. The experience of the best education and experiences in Scouting. The many water related activities may include.
Motor Boating Sail boating – large and small
Wakeboarding Scuba lessons
Kayaking Personal Water Craft – Jet Ski's
Snorkeling Water Skiing
Paddle boarding Tubing and more!
Learn about using Black Pug.
Summer Camp 2021 FAQ'S
Is Summer Camp going to be held?
We are currently planning on holding summer camp at the Blue Ridge Scout Reservation in 2021. We are currently working to determine the best course of action as more information becomes available from the Centers for Disease Control (CDC) and the Virginia Department of Health.
How will you communicate changes?
The latest information for both summer camp and other activities at our camps is available at https://www.bsa-brmc.org/. In addition, if substantial changes are made to summer camp, we will email the points of contact for summer camp.
When will Merit Badge Signups occur?
Troops who are fully paid by March 15, 2021, will be able to register for Merit Badges April 3, 2021. Troops who are fully paid by April 15, 2021, will be able to register for Merit Badges April 24, 2021. Anyone who pays fully April 16 or after will be able to sign up May 3, 2021 or once their troop is fully paid.

How can we adjust the number of Scouts coming to Summer Camp?
Troops can make adjustments to their numbers by emailingMaggie.house@scouting.org

If Summer Camp is canceled will I get a full refund?
Yes. We will provide a full refund if we are unable to hold summer camp.
What happens if…?
We know there are currently lots of unknowns currently both in Scouting and in our communities. We are developing robust contingency plans to cover a myriad of possible situations. In all of them, the safety of our staff and participants is vital. We strongly believe that the world needs Scouting and will continue to develop plans and options so our Scouts can continue to have a transformative experience regardless of any temporary obstacles.
Who can I ask if I have other questions?
Please reach out to Maggie House at Maggie.house@scouting.org
When & Where
Week 2Claytor Lake Aqua
Sunday 06-20-2021 1:00 PM ET to
Saturday 06-26-2021 9:00 AM ET
Past
---
Week 3Claytor Lake Aqua
Sunday 06-27-2021 1:00 PM ET to
Saturday 07-03-2021 9:00 AM ET
Past
---
Week 4Claytor Lake Aqua
Sunday 07-04-2021 1:00 PM ET to
Saturday 07-10-2021 9:00 AM ET
Past