Event Details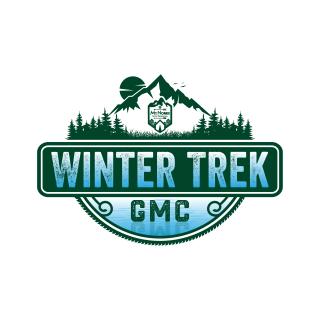 Winter Trek Returns in 2024 with all the adventures that have made this tradition such a hit. Troops must pre-register and pay all fees to secure your reservation for your Trek of choice.
Walk-ins will not be allowed (This includes additional members of a pre-registered units. Unit Deposit Phase will open July 14, 2023. Full registration opens September 1, 2023. Join us in Eden for a weekend of adventure in the snow including:
Quinzhee Building and Wilderness Survival
Frontier Style Games including Hatchet Throwing
Shotgun and Archery
Ice Fishing
Snowshoeing and Cross Country Skiing
Climbing at our indoor climate controlled tower
Dutch Oven-Cooking
Maple Sugaring and Sugar on Snow at our working Maple Farm
Please plan to arrive after 6:00 P.M. on Friday for check in & cabin assignments
Meals include:
Friday:
Saturday:
Sunday:
Please indicate food allergies, dietary needs your unit may have when you register. Indoor camp fire program following Saturday dinner. Program equipment is provided but you may bring your skis/snowshoes. DO NOT bring archery/rifle equipment.
This program is age appropriate for Scouts BSA and Ventures and is not to be a joint trip with your Webelos. These are great weekends to try your winter camping skills and sleep outside. Every participant will be assigned a bed in a heated cabin. Unit leaders need to have copies of BSA Annual Health Forms (parts A&B) for each participant.
When & Where
Winter Trek 1 - Full WeekendMt. Norris Scout Reservation
Friday 01-12-2024 5:00 PM ET to
Sunday 01-14-2024 11:00 AM ET
Limit One Registration Per Unit
---
Winter Trek 1 - Day TrekMt. Norris Scout Reservation
Saturday 01-13-2024
8:00 AM ET to 4:00 PM ET
Limit One Registration Per Unit
---
Winter Trek 2 - Full WeekendMt. Norris Scout Reservation
Friday 01-26-2024 5:00 PM ET to
Sunday 01-28-2024 11:00 AM ET
Limit One Registration Per Unit
---
Winter Trek 2 - Day TrekMt. Norris Scout Reservation
Saturday 01-27-2024
8:00 AM ET to 4:00 PM ET
Limit One Registration Per Unit
---
Winter Trek 3 - Full WeekendMt. Norris Scout Reservation
Friday 02-09-2024 5:00 PM ET to
Sunday 02-11-2024 11:00 AM ET
Limit One Registration Per Unit
---
Winter Trek 3 - Day TrekMt. Norris Scout Reservation
Saturday 02-10-2024
8:00 AM ET to 4:00 PM ET
Limit One Registration Per Unit
---
Winter Trek 4 - Full WeekendMt. Norris Scout Reservation
Friday 02-23-2024 5:00 PM ET to
Sunday 02-25-2024 11:00 AM ET
Limit One Registration Per Unit
---
Winter Trek 4 - Day TrekMt. Norris Scout Reservation
Saturday 02-24-2024
8:00 AM ET to 4:00 PM ET
Limit One Registration Per Unit