Art Explosion - Webelos/AOL **CANCELLED**
Event Details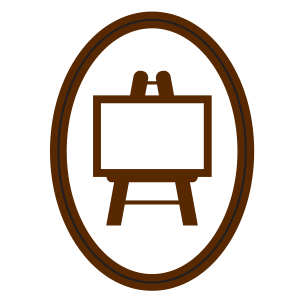 "Many things inspire artists to create their work. People, nature, feelings, textures (how things feel), colors–almost everything can be an inspiration! In this adventure, Webelos Scouts will have the opportunity to find what inspires them by visiting an art museum or exhibit and creating their own pieces from any materials they choose."
Join us on October 14, 2023 at the Wichita Falls Museum of Art from 1pm to 3pm. Please wear closed toed shoes and either your Class A or Class B uniform. By the end of the event your Scout will be able to do the following:
Visit an art museum, gallery, or exhibit. Discuss with an adult the art you saw. What did you like?
Create two self-portraits using two different techniques, such as drawing, painting, printmaking, sculpture, and computer illustration.
Draw or paint an original picture outdoors, using the art materials of your choice.
Create an object using clay that can be fired, baked in the oven, or air-dried.
Using a camera or other electronic device, take at least 10 photos of your family, a pet, or scenery. Use photo-editing software to crop, lighten or darken, and change some of the photos.
There must be a minimum of 10 Cub Scouts registered by October 5th for this event. Register early & tell your friends!
When & Where
Art ExplosionWichita Falls Museum of Art
Saturday 10-14-2023
1:00 PM CT to 3:00 PM CT
Past