Shooting Sports USAA Archery Level I
Event Details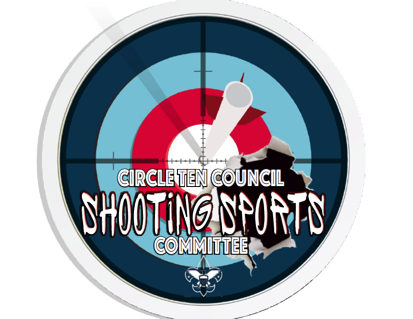 USAA Archery Level I Practical.
Circle Ten new USAA Archery Level I Practical Course. Attending and passing this course will qualify you to teach the BSA Archery Range Master class as well how to teach basic archery skills to the youth in your unit. It will also qualify you to open and run a Archery Range at a Scouting event, such as Cub Day Camp.
YOU MUST HAVE ALREADY TAKEN THE ONLINE LEVEL I CLASS FROM USA ARCHERY TO TAKE THIS COURSE!
This class is a 1-day class, starting at 10 am and probably running about 4 hours with minimal classroom but mostly range time. You will review your online USAA Archery Level I and then proceed to range to apply those skills. If time allows, we will add additional information needed for Boy Scout Archery Merit Badge counselors (Bow String, and arrow making). This part is optional, but is good information, and part of the BSA Archery merit badge. All attendees are welcome to stay and learn these materials even if they are just attending the class for Cub Scouts.
Register for only One Session. If a session shows as "SOLD OUT", that class is full. You should then register another session that will fit your schedule to attend. In the event we get a cancellation for a class, we will email all participants in the future classes and the first to respond will be moved to that class. The chances of this happening to any particular person are small. Our classes fill up quick, and we have few cancellations. But they do happen, if so, we would like to fill those spots due to the demand for the classes. If you are already registered and paid, this will be easier than managing a waitlist for a class that likely will not be used. Do not just show up at a class hoping you will get in, you will be turned away. Walk-ins are not accepted.
Registration for the class closes Wednesday, the week of the class.
To register for a class, fill out the registrant section of the registration form. Once all the required questions (boxes with the red text above) are filled in, you can then click on the Checkout Tab, and complete payment for the class. Only after you've done all this and paid, is your registration for the class complete.
If you have any problems or questions contact C10ShootingSports@gmail.com.
When & Where
Spring Archery ICamp Wisdom/Billy Sowell Scout Camp/Shirley Sowell Cub World
Saturday 04-04-2020 8:00 AM CT to 5:00 PM CT
Past
---
Fall Archery ICamp Wisdom/Billy Sowell Scout Camp/Shirley Sowell Cub World
Saturday 09-12-2020 8:00 AM CT to 11:59 PM CT
Past
---
Spring Archery ICamp Wisdom/Billy Sowell Scout Camp/Shirley Sowell Cub World
Saturday 04-10-2021 8:00 AM CT to 5:00 PM CT
Past
---
Fall Archery ICamp James Ray
Saturday 09-11-2021 8:00 AM CT to 11:59 PM CT
Past
---
Spring Archery ICamp Wisdom/Billy Sowell Scout Camp/Shirley Sowell Cub World
Saturday 04-02-2022 8:00 AM CT to 5:00 PM CT
Past
---
Fall Archery ICamp Wisdom/Billy Sowell Scout Camp/Shirley Sowell Cub World
Saturday 09-10-2022 8:00 AM CT to 11:59 PM CT
Past
---
Fall Archery I PracticalTexas Archery Academy-Plano TX
Saturday 12-03-2022 10:00 AM CT to 3:00 PM CT
Past