2023 Shooting Sports NRA RSO Classes
Event Details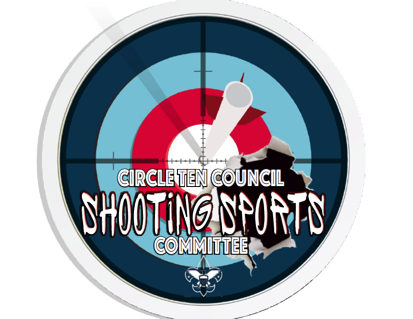 NRA RSO Course
The NRA RSO Training class is designed to develop NRA Certified Range Safety Officers who possess the knowledge, skills, and attitude necessary to run a safe shooting range at a Scouting event. While we do teach this as the NRA Range Safety Officer course, emphasis on running ranges in a Scouting context is also given. This course does not teach any form of shooting skills, instead it concentrates on the procedures and practices for running a safe range at a Scouting event. This is needed for any Scouts BSA, Venturing, Sea Scouting, or Exploring shooting event involving firearms. RSO certification is not required for Scouting events shooting only BB Guns. For that BSA BB Gun Rangemaster Certification (or NRA Rifle Instructor certification) is required.
Read the WHOLE Text, there is very important information listed in it that will be critical for you to signup and attend this course!
NRA policy states that all RSO's must be over 21. You do not have to have BIT to take this course,
You will not be registered in the class until you complete the payment for the class.
Register for only One Session. If a session shows as "SOLD OUT", that class is full. You should then register another session that will fit your schedule to attend. In the event we get a cancellation for a class, we will email all participants in the future classes and the first to respond will be moved to that class. The chances of this happening to any particular person is small. Our classes fill up quick, and we have few cancellations. But they do happen, if so we would like to fill those spots due to the demand for the classes. If you are already registered and paid, this will be easier than managing a waitlist for a class that likely will not be used. Do not just show up at a class hoping you will get in, you will be turned away. Walk-ins are not accepted.
Registration for the class closes the Wednesday of the week of the class.
Class runs from approximately 8 am to 5 pm (or when we get finished and cleaned up). Classes are now held in the Range Classroom.
Contact
Session Options
Walk-ins are not accepted at any session.
Winter RSO: Saturday, March 4 from 8:00 a.m. - 5:00 p.m.

Registration closes Wednesday, March 1 at 11:00 p.m.

Spring RSO: Saturday, May 13 from 8:00 a.m. - 5:00 p.m.

Registration closes Wednesday, May 10 at 11:00 p.m.

Fall RSO: Saturday, November 4 from 8:00 a.m. - 5:00 p.m.

Registration closes Wednesday, November 1 at 11:00 p.m.
Event Details
Location: Camp Wisdom, 6400 Red Bird Ln., Dallas, TX 75236
Cost
Document Required at Check-in
When & Where
Fall RSOCamp Wisdom/Billy Sowell Scout Camp/Shirley Sowell Cub World
Saturday 11-04-2023
8:00 AM CT to 5:00 PM CT
---
Winter RSOCamp Wisdom/Billy Sowell Scout Camp/Shirley Sowell Cub World
Saturday 03-04-2023
8:00 AM CT to 5:00 PM CT
Past
---
Spring RSOCamp Wisdom/Billy Sowell Scout Camp/Shirley Sowell Cub World
Saturday 05-13-2023
8:00 AM CT to 5:00 PM CT
Past