2023 Shooting Sports NRA BIT
Event Details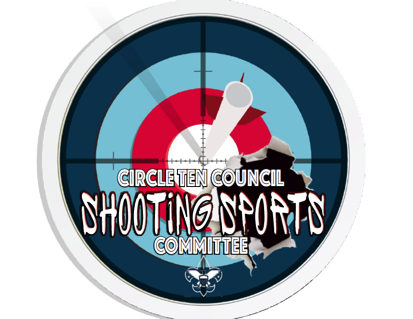 NRA Basic Instructor
Training (BIT) Course
NRA Basic Instructor Training is designed to develop NRA Certified Instructors who possess the knowledge, skills, and attitude necessary to conduct the NRA Basic Firearm Training Courses. It is the NRA class that helps people who already have subject matter expertise learn how to hold a class the NRA way so that their students earn recognized NRA certification.
This course teaches you the policies and procedures for becoming an NRA instructor as well as effective teaching methods for training students. Basic Instructor Training is a pre-requisite for all instructor level courses.
All students who do not already have a NRA Instructor rating are required to take this course before they take our NRA Rifle, Shotgun, Pistol Instructor, or Muzzleloading course. It is not required for the RSO course. You must also have had taken this within the two years prior to the Instructor course you wish to take.
Read the WHOLE Text, there is very important information listed in it that will be critical for you to signup and attend this course!
To be certified as an NRA Instructor, students must complete this 6-hour course that teaches material common to all NRA courses. This course does not certify the instructor candidate to teach any NRA courses. Additional discipline-specific instructor training is required to certify instructor candidates to teach specific courses. By itself this class does not get you any certifications. You must take the approriate instructor classs (Rifle, Shotgun, Pistol, Muzzleloading) after within 2 years of taking this class. The instructor classes will take place in the months following this class (pistol only happens once a year). If you are not planning on attending the instructor classes don't take this class until you are.
Registration for the class closes Wednesday, the week of the class.
To register for a class, fill out the registrant section of the registration form. Once all the required questions (boxes with the red text above) are filled in, you can then click on the Checkout Tab, and complete payment for the class. Only after you've done all this and paid, is your registration for the class complete.
Register for only one session. If a session shows as "SOLD OUT", that class is full. You should then register another session that will fit your schedule to attend. In the event we get a cancellation for a class, we will email all participants in the future classes and the first to respond will be moved to that class. The chances of this happening to any particular person is small. Our classes fill up quick, and we have few cancellations. But they do happen, if so we would like to fill those spots due to the demand for the classes. If you are already registered and paid, this will be easier than managing a waitlist for a class that likely will not be used. Do not just show up at a class hoping you will get in, you will be turned away. Walk-ins are not accepted.
Class starts at 8am and runs until finished (usually early afternoon).
Contact
If you have any problems or questions contact C10ShootingSports@gmail.com.
Session Options (register for one)
Saturday, January 14 at 8:00 a.m.
Saturday, April 1 at 8:00 a.m.
Saturday, September 9 at 8:00 a.m.
Event Details
Location: Camp Wisdom, 6400 Red Bird, Ln., Dallas, TX 75236
Accommodations: No accommodations provided as this is a 1 day-only class
Registration Closes:

Jan.14 session: registration closes Wednesday, January 11 at 11:00 p.m.
April 1 session: registration closes Wednesday, March 29 at 11:00 p.m.
Sept. 9 session: registration closes Wednesday, September 6 at 11:00 p.m.
No walk-ins will be accepted

Cancellations: All cancellations must follow the Circle Ten Council Cancellation & Refund Policy (see under Attachments)
Cost
BSA Registered Adult: $30 per participant
Document Required at Check-in
When & Where
Winter BITCamp Wisdom/Billy Sowell Scout Camp/Shirley Sowell Cub World
Saturday 01-14-2023
8:00 AM CT to 5:00 PM CT
Past
---
Spring BITCamp Wisdom/Billy Sowell Scout Camp/Shirley Sowell Cub World
Saturday 04-01-2023
8:00 AM CT to 5:00 PM CT
Past
---
Fall BITCamp Wisdom/Billy Sowell Scout Camp/Shirley Sowell Cub World
Saturday 09-09-2023
8:00 AM CT to 5:00 PM CT
Past