2023 East Trinity Trails Fall BALOO/IOLS
Event Details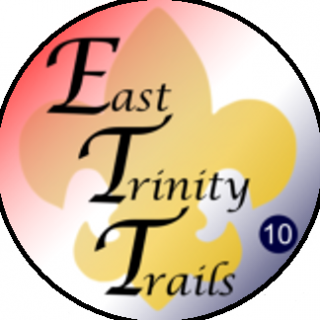 East Trinity Trails IOLS or BALOO
Eastridge Church of Christ in Rockwall, TX
September 22-23, 2023
The East Trinity Trails District training team is gearing up to help you get more outing in Scouting! You can take either Introduction to Outdoor Leadership Skils (IOLS), which is needed for a Scouts BSA leader, or Basic Adult Leader Outdoor Orientation (BALOO), which is needed by a Cub Scout leader.
NOTE: Even though both trainings are at the same time and location, you will have to choose which course you are taking and will only get a training card for the course you sign up for. This is NOT a course designed to give you credit for both course as that would be against BSA policy.
BALOO
Basic Adult Leader Outdoor Orientation
BALOO is one of the required trainings for a Pack to do overnight Pack camping events. The Pack must have one leader with this training on any Pack camp out but it is recommended that Packs have several leaders with the training to make sure all Pack camp outs can be covered. This training is designed for adults over 21 who are registered as an adult leader in a Cub Scout Pack, but other adults can attend. It focuses on using the learning environment (aka camping) to teach your Scouts and parents about camping, assisting the Pack with campout planning, and to strengthen the Pack program on campouts.
IOLS
Introduction to Outdoor Leadership Skills
IOLS is required for all direct contact leaders (Scoutmasters and Assistant Scoutmasters) in Scouts BSA Troops to be considered a TRAINED LEADER. It is also beneficial to committee chairs and troop members as it provides a better understanding of Scout BSA's outdoor program. Aside from covering some basic camping and outdoor information, this training covers an experiential learning of the Patrol method used by Scouts BSA troops. Scoutmasters and Assistant Scoutmasters will need to have completed the Scoutmaster Position Specific Training modules and be current for Youth Protection Training to receive a TRAINED patch at the end of the course. These online trainings can be found at my.scouting.org.
Event Details
Location: Eastridge Church of Christ, 670 N Stodghill Rd., Rockwall, TX 75087
Date: Friday, September 22 at 6:00 p.m. - Saturday, September 23 at 7:00 p.m.
Registration Closes: Sunday, September 17 at 11:00 p.m
This is the deadline to add, update/change registrations, and complete payment
Cancellation: All cancellations must follow the Circle Ten Council Cancellation & Refund Policy (see Attachments)
Cost
The cost of the course includes a Friday night cracker barrel, Saturday breakfast and lunch, and plenty of snacks to get you through the day. A participant packing list will go out after registration but plan on bringing your own tent, sleeping gear, a mess kit, reusable water bottle, flashlight/headlight, sun protection, rain gear, a pocket knife, and personal first aid kit (can be homemade). We wil have fresh water, meals and snacks, and a great training course ready for you.
BALOO Participants: $40 per adult participant
IOLs Participants: $40 per adult participants
Registration Fee includes Course Materials, Friday night cracker barrell, Saturday breakfast and lunch.
Prerequisites
You will need to do pre-course work in my.scouting.org for either IOLS or BALOO, need to have your position training (Scoutmaster, Assitant Scoutmaster, Cubmaster, Den Leader, or Committee Chair) and have current Youth Protection Training to earn your Coveted "Trained" patch. Go to my.scouting.org to find Scoutmaster Specific and Youth Protection Training.
Contacts
Attendees will need to be prepared to camp (rain or shine). A packing list is available upon request.
Online Registration is required to attend the training
No walk-ins will be permitted
When & Where
Eastridge Church of Christ
Friday 09-22-2023 6:00 PM CT to
Saturday 09-23-2023 7:00 PM CT