2023 Cub & Webelos/AOL Resident Camp at James Ray
Event Details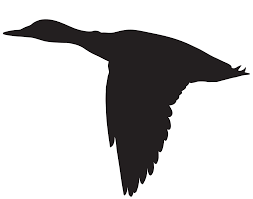 Webelos/AOL & Cub Resident Camp
Camp James Ray
Webelos/AOL Resident Camp at Camp James Ray is a 4 day and 3 night stay. Webelos/AOL Resident Camp offers a wide variety of fun and challenging programs for your Webelos and Arrow of Light Scouts.

Cub Scout Resident Camp at Camp James Ray is a 3 day, 2 night stay for your rising 2nd and 3rd Grade Scouts. Cub Scout Resident Camp will offer a wide variety of fun-filled and challenging activities for your Cub Scouts: experience an outdoor overnight stay in the great outdoors, discovering Nature, Scout Skills, Sanford Aquatic Center and much more.

Experience beautiful Lake Texoma down at the water front fishing or exploring the many trails at Camp James Ray.
**Important update about Unit deposits!**
In an effort to make things fair for all of our Cub Scout families wishing to attend Cub/Webelos/AOL Resident Camp in 2023, we have taken steps to help ensure Units can no longer overbook their registrations with "place holder" spots. These "place holder" spots keep others from being able to attend the more popular sessions due to the space constraints we have at Camp. Those who made reservations during the 2022 camping season were allowed to reserve the same number of spots based on their 2022 camp attendance number.
Effective immediately, in order for Units to make a registration, a non-refundable, per person deposit of $25 is required. This deposit will be applied towards an individual's balance. If a spot is dropped that deposit does NOT go back to the Unit as a credit. The deposit cannot be transferred to another event. Scouts will still be eligible to use popcorn credits.
If you have already paid a $100 deposit, you may allocate these funds to four spots on your existing registration. It is important to note that a participant's spot will NOT be held unless this deposit is paid. All Units have until January 31, 2023 to go back into existing registrations and make deposit payments for those spots. Any participant spot that does not have a deposit paid after this date, even if there is a name attached to it, will be deleted by Council.

You may continue to add participants and/or spots as long as you pay the deposit and space is available.
The Leader Guide is available to provide information and answer questions you may have. The Program Guide includes class lists and descriptions to help you decide on class selections for your Scouts.
Registration for classes will open Wednesday, May 3 at 10:00 am.
Leader/Parent Meetings:
Please attend each of our Leader/Parent meetings so you can have the latest information about your Cub and/or Webelos/AOL Resident Camp session. You have a choice of attending a Tuesday or Wednesday for each meeting - it is the same meeting both nights. **These meetings are for ALL adults who will be attending camp**
When & Where
Cub Resident Camp Session 1Camp James Ray
Sunday 06-04-2023 1:00 PM CT to
Tuesday 06-06-2023 10:00 AM CT
Past
Limit One Registration Per Unit
---
Webelos Resident Camp Session 1Camp James Ray
Wednesday 06-07-2023 1:00 PM CT to
Saturday 06-10-2023 10:00 AM CT
Past
Limit One Registration Per Unit
---
Cub Resident Camp Session 2Camp James Ray
Sunday 06-11-2023 1:00 PM CT to
Tuesday 06-13-2023 10:00 AM CT
Past
Limit One Registration Per Unit
---
Webelos Resident Camp Session 2Camp James Ray
Wednesday 06-14-2023 1:00 PM CT to
Saturday 06-17-2023 10:00 AM CT
Past
Limit One Registration Per Unit
---
Webelos Resident Camp Session 3Camp James Ray
Sunday 06-18-2023 1:00 PM CT to
Wednesday 06-21-2023 10:00 AM CT
Past
Limit One Registration Per Unit
---
Webelos Resident Camp Session 4Camp James Ray
Wednesday 06-21-2023 1:00 PM CT to
Saturday 06-24-2023 10:00 AM CT
Past
Limit One Registration Per Unit
---
Webelos Resident Camp Session 5Camp James Ray
Sunday 06-25-2023 1:00 PM CT to
Wednesday 06-28-2023 10:00 AM CT
Past
Limit One Registration Per Unit
---
Webelos Resident Camp Session 6Camp James Ray
Wednesday 06-28-2023 1:00 PM CT to
Saturday 07-01-2023 10:00 AM CT
Past
Limit One Registration Per Unit