Range Safety Officer Training
Event Details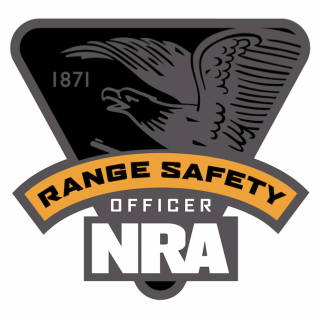 NRA Range Safety Officer Training - (Scouts BSA & Venture Leaders Only)
Age Requirement: You must be 21 years or older to take this course.
Date: Oct. 7 from 8:30 am - 6:00 pm
Description: If you want to take your troop or crew shooting, you must have an NRA Range Safety Officer present at the range, in addition to an NRA Instructor. This 9 hour course consists of Range Safety Officer's roles and responsibilities. Additionally, you will learn about:
Range standard operating procedures
Range inspection
Firearm stoppages and malfunctions
Range Safety Briefings which include emergency procedures.
In addition to the course fee of $60.00, upon completion of the course, you will need to register with the NRA to become certified. There will be a $30 - $60 NRA certification fee depending on whether you are a NRA member or not. NRA membership is not required to take this course.
Location: Fickett Center
Don't Forget: The course is open to the first 20 who register.
What's Included: The cost for the course will be $60.00 which includes the RSO manual.
NRA Certification Fee: After completing the course, there will be a fee to the NRA for certification. The fee will be $30-$50 depending on whether or not you are a NRA member. NRA membership is not required to become certified as an RSO.
For questions contact: Bill Agnell at bill.agnell@gmail.com
When & Where
Council Service Center
Saturday 10-07-2023
8:30 AM CT to 7:00 PM CT
Past