Event Details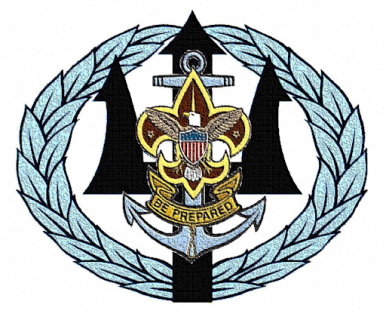 Seabadge-72-TX-2023 in person at LSPR
What's your why?
Seabadge is an advanced leadership development experience open to anyone at least 18 years old, registered in any capacity, either youth or adult, in the Boy Scouts of America or in its supporting organizations.
Seabadge is a participatory experience. There will be intense involvement of the participants and faculty in seminars, workshops, role playing, discussions and activities. Crews of participants will complete and present a project developed during the course to their peers and the faculty.
The course is delivered in two parts BOTH OF WHICH. ARE MANDATORY!
Part 1: Individual Crew meetings (of which there are a minimum of 2) which will begin in early October 2023 after Crew assignments are made. These will be held via virtually via Zoom.
Part 2: Seabadge main sessions which will be held in person at Lost Pines Scout Reservation starting at noon Central Time on Friday, 17 November 2023 and ending at 1pm Central Time on Sunday 19 November 2023.
Prior to the start of Part 2 please complete Sea Scout Adult Leader Basic Training (SSALBT) available in the BSA Learning Center catalog.
For more information or questions, please contact the Seabadge Course Director, Dave Aronson by email at dave@aronsons.org or via cell 408.627.5746.
Note: Staff Enrollment is by invitation only, please register as a participant unless otherwise directed.
When & Where
Lost Pines Scout Reservation
Friday 11-17-2023 12:00 PM CT to
Sunday 11-19-2023 1:00 PM CT