STEMBOREE at Smilin V Scout Ranch
Event Details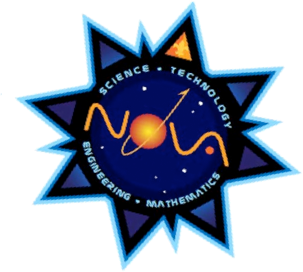 STEMBOREE at Smilin V Scout Ranch
Enjoy a day full of science, technology, engineering, and math fun! Camp overnight for a star party and more STEM activities! Please see the STEMboree Participant Guide for more information.
Overview of STEMboree
Smilin V Scout Ranch, Liberty Hill. See council for directions and maps.
Activities all day Saturday, March 25, 2023.
Check-in Saturday from 8:30-9:30 AM.
Saturday evening activities and overnight camping to Sunday is optional
Cubs may attend STEMboree with their families or dens or packs.
Each youth must have a designated responsible adult on site.
Lions, Tigers, and any non-registered siblings must have a Parent/Guardian with them at all times.
Cub families are responsible for their own food (Saturday lunch) and if staying for evening activities (Saturday dinner) and if camping overnight (Sunday breakfast).
Registration fees:
Cubs taking classes are $20.
Adults and siblings are $10.
Cubs may sign up for up to 4 class sessions. It is not necessary to sign up for all 4 classes, as there will be many free-time STEM activities to occupy Cubs and siblings throughout the day.
Cubs may sign up for activities including Nova Awards, Elective Adventures, Shooting Sports, and free-time STEM activities. You will choose these classes on the online registration form. After registering, you may change classes online or at check-in as long as the class has space.
Checklist of things to bring:
Medical form A&B for every participant
Refillable water bottle for every participant.
Food: lunch, optional snacks & dinner & breakfast
Camp chair
Book(s) to exchange with the Little STEM Library
If camping, backpack or wagon to transport camping gear.
Check-in and check-out are at the Large Pavilion.
You MUST check out if leaving camp at any time for any reason.
No vehicles are allowed in camp. Bring a wagon or backpack to transport your gear from the parking lot.
Potable water and restroom facilities are available.
There is no dumpster at Smilin V. Please plan to pack out your trash.
If you need electricity overnight for health reasons (CPAP), please contact a CAC Staff member as soon as possible to make arrangements.
When & Where
Smilin V Scout Ranch
Saturday 03-25-2023 12:00 AM CT to
Sunday 03-26-2023 11:59 PM CT
Past