Event Details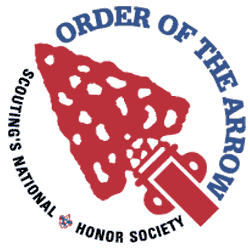 The Muscogee Lodge Spring Fellowship is 14-16 May 2021 at Camp Barstow.
When to come!
You can check in Friday AFTER 7:00pm, Officers and Event Staff will need the time prior to 7pm to get prepared to receive you at Camp.
What to bring!
Eat before you arrive. Bring a tent (No Adirondacks to be used!), sleeping pad; Scout uniform with OA sash as well as work clothes and gloves.
The Chapter Chiefs will assign Arrowmen to Adirondacks.
Everyone will need to bring tents and camp in tents in their Chapter campsite
When does it wrap up!
After breakfast and chapel service on Sunday (around 11:00 am).
Cost!
The fee for the fellowship is $30. Help us properly plan and buy enough food by registering no later than Monday, May 10th. Thanks for your help in this matter.
We will be hosting the Vigil Honor Ceremony, the cost for the Vigil Breakfast is $5 for current Vigil Members wanting to attend.
For more details contact your Chapter Chief or the Vice Chief of Program at VCProgram@muscogeelodge.org.
When & Where
Spring FellowshipOnline
Friday 05-14-2021 8:00 AM ET to
Sunday 05-16-2021 6:00 PM ET
Past