Event Details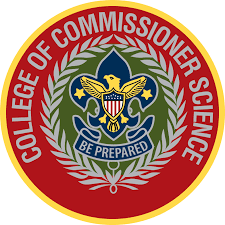 2023
Indian Waters Council
College of Commissioner Science
The purpose of the College of Commissioner Science is to provide supplemental training for all functions in the council and district related to commissioner service. It is recognized that commissioners are key to the continued health and growth of the units in the council. The College of Commissioner Science will provide the supplemental training to aid the commissioners in providing outstanding unit service.
The College of Commissioner Science will be held on Saturday, November 11, 2023, at Camp Coker in Society Hill, SC. Commissioners are offered training tracks for Bachelor, Master, and Doctorate of Commissioner Science, as well as Continuing Education
Any registered Scouter is invited to attend, to include those who are not commissioners who would like to learn more about Commissioner Service. The cost is $30.00 per person and includes lunch and recognition. Courses will begin at 9:00 am and conclude around 4:45 pm. Please arrive to check-in by 8:45am. If you need to arrive on Friday evening please note that in your registrant information when registering.
Registration will close on November 5, 2023.
For more information about the College of Commissioner Science, please contact Lee Doty at leedoty@commissionerbsa.com
When & Where
Commissioner CollegeCamp Coker
Saturday 11-11-2023
9:00 AM ET to 4:45 PM ET