Event Details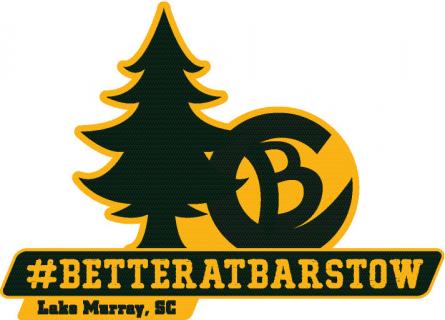 CAMP BARSTOW 2023
Thank you for choosing Camp Barstow for 2023. We are working hard to plan an amazing camp experience for your troop. Our 2023 Leaders Guide will be available soon, use the link below to view or download.
To reserve a spot for 2023, use the simple steps below. You can reserve your spot from now until February 1st with just $100. Starting in January you will begin making deposits for each Scout. If your unit starts the reservation in January you must pay a deposit per Scout to reserve your spot.
You can secure your spot for 2023 in just a few easy steps:
1) Select the week you plan on attending summer camp using the tabs on the right side of this page.
2) Enter an estimated number of scouts and adults attending.
3) Enter your name, e-mail, and phone number or log-in.
4) Before booking the registration and paying the deposit, let us know if you have a campsite preference using the drop down menu in the update information tab. We will assign you site based on your attendance, but will value your preference.
5) Procede to check-out and make sure to enter ALL billing information for the credit card you will be using.
Thank you again and we look forward to another fantastic summer on beautiful Lake Murray.
Reserve a spot now with $100 deposit for a particular week. (this will be applied to total fees)
*WEEK ONE - JUNE 11-17, 2023
*WEEK TWO - JUNE 18-24, 2023
*WEEK THREE - JUNE 25-JULY 1, 2023
*WEEK FOUR - JULY 2-8, 2023
Camper Fees
$395 Early Bird Camper Fee (all fees paid by April 1, 2023) *
$420 Regular Camper Fee *
$445 Baden Powell Camper (we provide the adult leadership) **
$150 Unit Leader/Adult Fee
*$100 deposit per camper is due by March 1, 2023. Scouts will be able to sign up for Bundles after this deposit is made.
**Campers from your unit making the full payment by APRIL 1, 2023 will recieve the Early Bird discount, any campers in your unit who pay in full after April 1 will owe the regular Camp Fee.
***Baden Powell Campers are Scouts who are not attending with their troop and has an additional fee, please select Baden Powell Scout when making the reservation.
Additional Fees for Certain Bundles
$125 Barstow Adventurer (includes professional guided bass fishing trip)
$40 Barstow Marksman (rifle & shotgun ammo and supplies)
$30 Barstow Power Squadron (gas and boat maintenance)
$30 Barstow Angler (bait, boat gas & maintenance)
$20 Barstow Artisan (leatherwork kit and art supplies)
$20 Barstow Craftsman (basketry kit and art supplies)
Click here to see the 2023 Barstow Leaders Guide
When & Where
Week 1 - Camp Barstow 2023Camp Barstow
Sunday 06-11-2023 1:00 PM ET to
Saturday 06-17-2023 11:00 AM ET
Past
---
Week 2 - Camp Barstow 2023Camp Barstow
Sunday 06-18-2023 1:00 PM ET to
Saturday 06-24-2023 11:00 AM ET
Past
---
Week 3 - Camp Barstow 2023Camp Barstow
Sunday 06-25-2023 1:00 PM ET to
Saturday 07-01-2023 11:00 AM ET
Past
---
Week 4 - Camp Barstow 2023Camp Barstow
Sunday 07-02-2023 1:00 PM ET to
Saturday 07-08-2023 11:00 AM ET
Past