Event Details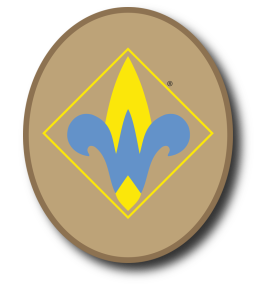 Webelos Woods
November 1-3
Camp Barstow
Webelos Woods is a campout designed to help our Webelos be exposed to activities of a typical Scout BSA campout.
Some of the activities we will enjoy:
* Orientation to Shooting Sports
* Patrol Spirit and the Patrol Method
* Orientation to Merit Badge Completion
​* Beginning Radio Operations
* Introduction to the Order of the Arrow
- Singing/Drumming/Dancing
* Patrol Cooking - Foil Pack Supper
* Campfires - Skits - Songs - Spirit - Fun
Note: This activity is no long designed as a primary activity for Webelos Activity Pin accomplishment, but is designed to introduce Webelos to a Scouts BSA camping experience.
Bring: Tents, a copy of BSA medical form, sleeping bag, 2 changes of clothes, mess kit, rain gear, field uniform. Be prepared to "Carry it in & Carry it out" - DON"T OVERPACK!
1 adult to every 4 Scouts
Registration is by pack, although individual registration will be allowed if only one boy from a pack is interested. Participation is limited to 12 patrols of 8 Scouts on a first-come, first-served basis. Places are secured by completing the online registration and receipt of fees.
When & Where
Camp Barstow
Friday 11-01-2019 5:00 PM ET to
Sunday 11-03-2019 10:00 AM ET
Past