Online Merit Badge Classes
Event Details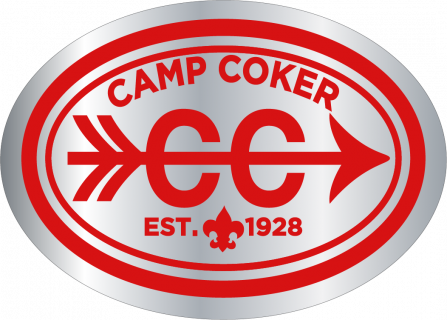 Merit Badges classes online offered online via Zoom. We are limiting participation to 25 Scouts per class to ensure Scouts complete the requirements allowing them to participate in discusses, and better interact with the instructor.
Class fee includes Merit Badge coupon to be redeemed in our Scout Shop with a completed advancement report from your unit. The physical blue card and coupon will be mailed 3 weeks after class ends to account for Scouts to finish homework. Fee also pays for staff time of the instructors as most are professional staff and Zoom license fees for volunteers who are instructors.
Classes are Monday through Thursday Eastern Time.
Because of a COVID Exposure our office is closed until July 7, 2020. Classes will still go on, but blue cards won't be mailed until afterwards. Instructions on how to download digital blue cards will be in your confirmation email.
Registration closes at 7pm on Sunday the week the classes start.
Badges offered:
American Business
American Heritage
Citizenship in the World *Eagle Required
Family Life (partial for the 90 chore list)
Law
Music
Salesmanship (earned if you have participated in a popcorn sale)
Scholarship
Public Health
Search and Rescue
Sustainability *Eagle Required
Art (all can be completed)
Genealogy (all but #5 can be completed)
Safety (all but #6 can be completed)
Scouting Heritage (all can be completed)
Digital Technology (all but #6 can be completed and has a prerequisite of Cyber Chip)
Emergency Prep (all but #2c and #7a can be completed and has a prerequisite of First Aid Merit Badge *Eagle Required
Traffic Safety (all can be completed)
Weather (all can be completed)
When & Where
Art MB - Week 1Online Via Zoom
Monday 06-15-2020 9:00 AM ET to 10:00 AM ET
Past
---
Sustainability MB - Week 1 *Eagle RequiredOnline Via Zoom
Monday 06-15-2020 10:30 AM ET to 11:30 AM ET
Past
---
American Business MB - Week 1Online Via Zoom
Monday 06-15-2020 11:00 AM ET to 12:00 PM ET
Past
---
Disability Awareness MB - Week 1Online Via Zoom
Monday 06-15-2020 12:00 PM ET to 1:00 PM ET
Past
---
American Heritage - Week 1Online Via Zoom
Monday 06-15-2020 12:30 PM ET to 1:30 PM ET
Past
---
Scouting Heritage - Week 1Online Via Zoom
Monday 06-15-2020 1:30 PM ET to 2:30 PM ET
Past
---
Citizenship in the World - Week 1Online Via Zoom
Monday 06-15-2020 2:30 PM ET to 3:30 PM ET
Past
---
Family Life MB - Week 1Online Via Zoom
Monday 06-15-2020 4:00 PM ET to 5:00 PM ET
Past
---
Crime Prevention - Week 1Online Via Zoom
Monday 06-22-2020 9:00 AM ET to 10:00 AM ET
Past
---
Emergency Prep MB - Week 2Online Via Zoom
Monday 06-22-2020 10:30 AM ET to 11:30 AM ET
Past
---
Law MB - Week 2Online Via Zoom
Monday 06-22-2020 11:00 AM ET to 12:00 PM ET
Past
---
Traffic Safety - Week 2Online Via Zoom
Monday 06-22-2020 12:00 PM ET to 1:00 PM ET
Past
---
Salesmanship MB - Week 2Online Via Zoom
Monday 06-22-2020 12:30 PM ET to 1:30 PM ET
Past
---
Weather MB - Week 2Online Via Zoom
Monday 06-22-2020 1:30 PM ET to 2:30 PM ET
Past
---
Public Health MB - Week 2Online Via Zoom
Monday 06-22-2020 2:30 PM ET to 3:30 PM ET
Past
---
Search and Rescue MB - Week 2Online Via Zoom
Monday 06-22-2020 4:00 PM ET to 5:00 PM ET
Past
---
Art MB - Week 3Online Via Zoom
Monday 06-29-2020 9:00 AM ET to 10:00 AM ET
Past
---
Sustainability MB - Week 3 *EagleOnline Via Zoom
Monday 06-29-2020 10:30 AM ET to 11:30 AM ET
Past
---
American Business MB - Week 3Online Via Zoom
Monday 06-29-2020 11:00 AM ET to 12:00 PM ET
Past
---
Disability Awareness MB - Week 3Online Via Zoom
Monday 06-29-2020 12:00 PM ET to 1:00 PM ET
Past
---
American Heritage - Week 3Online Via Zoom
Monday 06-29-2020 12:30 PM ET to 1:30 PM ET
Past
---
Scouting Heritage - Week 3Online Via Zoom
Monday 06-29-2020 1:30 PM ET to 2:30 PM ET
Past
---
Citizenship in the World - Week 3Online Via Zoom
Monday 06-29-2020 2:30 PM ET to 3:30 PM ET
Past
---
Family Life MB - Week 3Online Via Zoom
Monday 06-29-2020 4:00 PM ET to 5:00 PM ET
Past
---
Art MB - Week 5Online Via Zoom
Monday 07-13-2020 9:00 AM ET to 10:00 AM ET
Past
---
Sustainability MB *Eagle Required Week 5Online Via Zoom
Monday 07-13-2020 10:30 AM ET to 11:30 AM ET
Past
---
American Business MB - Week 5Online Via Zoom
Monday 07-13-2020 11:00 AM ET to 12:00 PM ET
Past
---
Disability Awareness - Week 5Online Via Zoom
Monday 07-13-2020 12:00 PM ET to 1:00 PM ET
Past
---
American Heritage - Week 5Online Via Zoom
Monday 07-13-2020 12:30 PM ET to 1:30 PM ET
Past
---
Scouting Heritage - Week 5Online Via Zoom
Monday 07-13-2020 1:30 PM ET to 2:30 PM ET
Past
---
Citizenship in the World *Eagle Req. - Week 5Online Via Zoom
Monday 07-13-2020 2:30 PM ET to 3:30 PM ET
Past
---
Family Life MB *Eagle Req. - Week 5Online Via Zoom
Monday 07-13-2020 4:00 PM ET to 5:00 PM ET
Past
---
Crime Prevention - Week 6Online Via Zoom
Monday 07-20-2020 9:00 AM ET to 10:00 AM ET
Past
---
Emergency Prep MB - Week 6Online Via Zoom
Monday 07-20-2020 10:30 AM ET to 11:30 AM ET
Past
---
Law MB - Week 6Online Via Zoom
Monday 07-20-2020 11:00 AM ET to 12:00 PM ET
Past
---
Traffic Safety - Week 6Online Via Zoom
Monday 07-20-2020 12:00 PM ET to 1:00 PM ET
Past
---
Salesmanship MB - Week 6Online Via Zoom
Monday 07-20-2020 12:30 PM ET to 1:30 PM ET
Past
---
Weather MB - Week 6Online Via Zoom
Monday 07-20-2020 1:30 PM ET to 2:30 PM ET
Past
---
Public Health MB - Week 6Online Via Zoom
Monday 07-20-2020 2:30 PM ET to 3:30 PM ET
Past
---
Search and Rescue MB - Week 6Online Via Zoom
Monday 07-20-2020 4:00 PM ET to 5:00 PM ET
Past
---
Art MB - Week 7Online Via Zoom
Monday 07-27-2020 9:00 AM ET to 10:00 AM ET
Past
---
Sustainability MB *Eagle Required Week 7Online Via Zoom
Monday 07-27-2020 10:30 AM ET to 11:30 AM ET
Past
---
American Business MB - Week 7Online Via Zoom
Monday 07-27-2020 11:00 AM ET to 12:00 PM ET
Past
---
Disability Awareness - Week 7Online Via Zoom
Monday 07-27-2020 12:00 PM ET to 1:00 PM ET
Past
---
American Heritage - Week 7Online Via Zoom
Monday 07-27-2020 12:30 PM ET to 1:30 PM ET
Past
---
Scouting Heritage - Week 7Online Via Zoom
Monday 07-27-2020 1:30 PM ET to 2:30 PM ET
Past
---
Citizenship in the World *Eagle Req. - Week 7Online Via Zoom
Monday 07-27-2020 2:30 PM ET to 3:30 PM ET
Past
---
Family Life MB *Eagle Req. - Week 7Online Via Zoom
Monday 07-27-2020 4:00 PM ET to 5:00 PM ET
Past
---
Crime Prevention - Week 8Online Via Zoom
Monday 08-03-2020 9:00 AM ET to 10:00 AM ET
Past
---
Emergency Prep MB - Week 8Online Via Zoom
Monday 08-03-2020 10:30 AM ET to 11:30 AM ET
Past
---
Law MB - Week 8Online Via Zoom
Monday 08-03-2020 11:00 AM ET to 12:00 PM ET
Past
---
Traffic Safety - Week 8Online Via Zoom
Monday 08-03-2020 12:00 PM ET to 1:00 PM ET
Past
---
Salesmanship MB - Week 8Online Via Zoom
Monday 08-03-2020 12:30 PM ET to 1:30 PM ET
Past
---
Weather MB - Week 8Online Via Zoom
Monday 08-03-2020 1:30 PM ET to 2:30 PM ET
Past
---
Public Health MB - Week 8Online Via Zoom
Monday 08-03-2020 2:30 PM ET to 3:30 PM ET
Past
---
Search and Rescue MB - Week 8Online Via Zoom
Monday 08-03-2020 4:00 PM ET to 5:00 PM ET
Past