Santee Lodge Work Weekend 2021
Event Details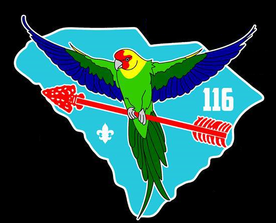 Work Weekend
Check in will be from 5-7:00pm on Friday, June 4, 2021 at Stallworth. Departure from Work Weekend will be at 11 am on Sunday, June 6, 2021. Summer camp tents will not be available, bring a tent. The deadline to register is May 31, 2021 by Midnight. Friday Night Supper will not be served unless you register for the Steak Dinner.
This event is limited to 50 members - those that don't register will not be permitted on the property.
COVID Precautions
Only family members may share a tent.
Bring multiple face coverings to change over the weekend
Bring a personal size container of hand sanitizer
Prepare to have temperature checked upon arrival and at the event
Medical pre-screening quesitions will be asked upon arrival
Medical Pre-Screening Questions:
If you or anyone in your household from May 21st to June 4th exeperience ANY of the following you won't be permitted to camp:
COVID-19 Diagnosis
Under quarantine for a COVID-19 because of exposure
Fever
Sore Throat
Uncontrolled Coughing
Loss of Taste
Loss of Smell
Diarrhea
Refunds will be given if you notify us you won't qualify prior to arrival at camp. If we turn you away at the gate there will be no refund.
When & Where
Camp Coker
Friday 06-04-2021 6:00 PM ET to
Sunday 06-06-2021 11:30 AM ET
Past