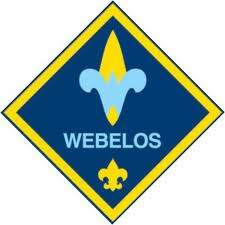 Webelos Woods
Blue Ridge Council
November 3-5, 2017
Camp Old Indian
​
Camp Old Indian
When: November 3-5, 2017
Webelos Woods in a transition camping experience for Webelos. The boys will act and function according to the patrol method and will elect leadership positions in their patrol. Parents will be introduced to the patrol method and skills to help the troop. Every scout deserves a trained leader, and the parents will take several steps towards that goal. Two different training courses for parents will be offered: Troop Committee and the Scoutmaster/Asst. Scoutmaster classroom training
Who:
Current Arrow of Light, and Webelos I are invited to attend. Scouts will be randomly assigned to a patrol of boys; your child may not be assigned to a patrol with members from his current unit. A boy scout will also be assigned to each patrol. A parent must be present for the entire weekend; sorry there is no room for siblings.
Schedule:
You will need to arrive Friday Nov. 3th by 7:00pm and we will finish up Sunday at 10:00 am. The boys will work toward a few requirements included in the new program. They will also work on a service project to give back to Camp Old Indian. A special flag retirement ceremony will be held at Saturday's campfire in honor of Veteran's Day; active and retired military are encouraged to participate.
Cost:
$30.00 per person ($60.00 for Scout/Parent) includes a Shirt for scouts. T-Shirt for Parents is $15.00. Please register by October 21st to receive shirts in time for Camp.
William Steigerwald
Course Director
steigerwaldw@gmail.com

Traci Bridwell
Program Registrar Support
traci.bridwell@scouting.org
864.372.3823

Mike Prachar
Director of Support Services
michael.prachar@scouting.org
864.477.0032

Blue Ridge Council Service Center
1 Park Plaza
Greenville, South Carolina 29607
Phone: 864-233-8363

Webelos Woods
Friday 11-03-2017 5:00 PM to
Sunday 11-05-2017 11:00 AM
Past
Camp Old Indian

Map this event
Coords: 35.128298, -82.380166
601 Callahan Mountain Rd
Travelers Rest, South Carolina 29690