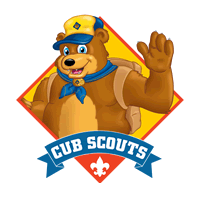 "Spring into Scouting" Bundle for New Scouts
Bundle for New Scouts As a new Scout, here is a bundle of great items to get you started: -
1. $20 off discount to one camping experience of your choice**:
* Cub Scout Day Camp (Cub Scouts)
* Cub Scout Resident Camp at Camp Old Indian (Cub Scouts)
* Day Pass for Summer Camp at Camp Old Indian (Boy Scouts only)
2. Camp card with great coupons
3. 1 ticket to the Greenville Drive Scout Night on August 5*** Total Value: $35 Your Cost: $20 (
NEW SCOUT MUST REGISTER MARCH 1 – JUNE 15, 2018 TO QUALIFY)
**An email with information on how to claim discount will be emailed to you by Traci Bridwell, traci.bridwell@scouting.org.
The Day Camps in Laurens and Newberry are $10 off each session or $20 off both sessions.
***The Greenville Drive ticket will be available for pick up at the stadium will call ticket office the day of the game. Additional tickets are available to purchase through the ticket office.
Traci Bridwell
Program Registrar Support
traci.bridwell@scouting.org
864.372.3823

Blue Ridge Council Service Center
1 Park Plaza
Greenville, South Carolina 29607
Phone: 864-233-8363

Youth
Thursday 03-01-2018 12:00 AM to
Friday 06-01-2018 2:30 PM
Blue Ridge Council

Map this event
Coords: 34.801802, -82.282497
1 Park Plaza
Greenville, South Carolina 29607
Phone: 864-233-8363
Fax: 864-233-2424