Online Merit Badge Classes
Event Details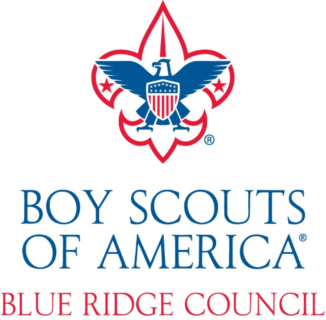 Online Merit Badge University
The Blue Ridge Council is offering online Merit Badge instruction to all Scouts. Merit Badge instruction will vary in length. All instructors are registered Scouters and Merit Badge Instructors. Classes will be held via Zoom. Links to each course's Zoom will be emailed after registration closes for that session (registration closes at 5:00pm the day before the start of that offering). Scouts will have various requirements to complete each day before the next day's classes.
After the last day of instruction, instructors will confirm via email with the Scout and their parent/guardian that the requirements were completed. Blue cards will be provided digitally to the scout after the week is over and only after the merit badge counselor has verified that the individual scout has completed all listed requirements under that specific merit badge.
Each merit badge does include a $5 fee per badge to help cover online registration and the Zoom classrooms. Registration is limited to 15 Scouts per session to help provide the highest level of instruction to each Scout. If a badge can NOT be completed online, it will be noted below.
Communication (Merit Badge Pamphlet Available Here)
Monday, April 20th - Wednesday, April 22nd
10:30am - 12:00pm
(Will plan for, but not complete requirement 8)
Personal Fitness (Merit Badge Pamphlet Available Here)
Monday, April 20th - Tuesday, April 21st
1:30pm - 2:30pm
(Requirement 8 will require the Scouts to follow their developed 12-week plan)
Public Speaking (Merit Badge Pamphlet Available Here)
Monday, April 20th - Wednesday, April 22nd
2:30pm - 4:00pm
Soil & Water Conservation (Merit Badge Pamphlet Available Here)
Tuesday, April 21th & Thursday, April 23rd
1:00pm - 2:00pm
Fire Safety (Merit Badge Pamphlet Available Here)
Tuesday, April 21th & Wednesday, April 22nd
3:00pm - 4:00pm
(will not complete requirements 7b &10)
Genealogy (Merit Badge Pamphlet Available Here)
Wednesday, April 22nd & Thursday, April 23rd
2:00pm - 3:00pm
Personal Management (Merit Badge Pamphlet Available Here)
Wednesday, April 22nd & Friday, April 24th
3:00pm - 5:00pm
(Requirement 2c will require the Scouts to follow and track their developed 13-week budget)
Camping (Merit Badge Pamphlet Available Here)
Thursday, April 23rd & Friday, April 24th
6:00pm - 7:00pm
(Will cover discussion and written topics only. Camping and cooking requirements must be complete with home Troop/Patrols.)
Public Health (Merit Badge Pamphlet Available Here)
Friday, April 24th - Saturday, April 25th
2:00pm - 3:00pm
(Will not complete requirements 5a & 5b)
Communication (Merit Badge Pamphlet Available Here)
Monday, April 27th - Wednesday, April 29th
10:30am - 12:00pm
(Will plan for, but not complete requirement 8)
Personal Fitness (Merit Badge Pamphlet Available Here)
Monday, April 27th - Tuesday, April 28th
1:30pm - 2:30pm
(Requirement 8 will require the Scouts to follow their developed 12-week plan)
Public Speaking (Merit Badge Pamphlet Available Here)
Monday, April 27th - Wednesday, April 29th
2:30pm - 4:00pm
Soil & Water Conservation (Merit Badge Pamphlet Available Here)
Tuesday, April 28th & Thursday, April 30th
1:00pm - 2:00pm
Scholarship (Merit Badge Pamphlet Available Here)
Tuesday, April 28th & Thursday, April 30th
4:00pm - 5:00pm​
(If either 1a or 1b are completed as a prereq, this badge can be completed)
Fire Safety (Merit Badge Pamphlet Available Here)
Tuesday, April 28th & Wednesday, April 29th
3:00pm - 4:00pm
(will not complete requirements 7b &10)
Genealogy (Merit Badge Pamphlet Available Here)
Wednesday, April 29th & Thursday, April 30th
2:00pm - 3:00pm
Personal Management (Merit Badge Pamphlet Available Here)
Wednesday, April 29th & Friday, May 1st
3:00pm - 5:00pm
(Requirement 2c will require the Scouts to follow and track their developed 13-week budget)
Camping (Merit Badge Pamphlet Available Here)
Thursday, April 30th & Friday, May 1st
6:00pm - 7:00pm
(Will cover discussion and written topics only. Camping and cooking requirements must be complete with home Troop/Patrols.)
Scholarship (Merit Badge Pamphlet Available Here)
Tuesday, May 5th & Thursday, May 7th
4:00pm - 5:00pm​
(If either 1a or 1b are completed as a prereq, this badge can be completed)
Scholarship (Merit Badge Pamphlet Available Here)
Tuesday, May 12th & Thursday, May 14th
4:00pm - 5:00pm​
(If either 1a or 1b are completed as a prereq, this badge can be completed)
When & Where
Communication (Mon. Tues. & Wed.)ONLINE
Monday 04-06-2020 10:30 AM ET to
Wednesday 04-08-2020 12:00 PM ET
Past
---
Personal Fitness (Mon. & Tues.)ONLINE
Monday 04-06-2020 1:30 PM ET to
Tuesday 04-07-2020 2:30 PM ET
Past
---
Public Speaking (Mon. Tues. & Wed.)ONLINE
Monday 04-06-2020 2:30 PM ET to
Wednesday 04-08-2020 4:00 PM ET
Past
---
Fire Safety (Wed. & Fri.)ONLINE
Wednesday 04-08-2020 3:00 PM ET to
Friday 04-10-2020 4:00 PM ET
Past
---
Public Health (Fri. & Sat.)ONLINE
Friday 04-10-2020 2:00 PM ET to
Saturday 04-11-2020 3:00 PM ET
Past
---
Communication (Mon. Tues. & Wed.)ONLINE
Monday 04-13-2020 10:30 AM ET to
Wednesday 04-15-2020 12:00 PM ET
Past
---
Personal Fitness (Mon. & Tues.)ONLINE
Monday 04-13-2020 1:30 PM ET to
Tuesday 04-14-2020 2:30 PM ET
Past
---
Public Speaking (Mon. Tues. & Wed.)ONLINE
Monday 04-13-2020 2:30 PM ET to
Wednesday 04-15-2020 4:00 PM ET
Past
---
Fire Safety (Wed. & Fri.)ONLINE
Wednesday 04-15-2020 3:00 PM ET to
Friday 04-17-2020 4:00 PM ET
Past
---
Communication (Mon. Tues. & Wed.)ONLINE
Monday 04-20-2020 10:30 AM ET to
Wednesday 04-22-2020 12:00 PM ET
Past
---
Personal Fitness (Mon. & Tues.)ONLINE
Monday 04-20-2020 1:30 PM ET to
Tuesday 04-21-2020 2:30 PM ET
Past
---
Public Speaking (Mon. Tues. & Wed.)ONLINE
Monday 04-20-2020 2:30 PM ET to
Wednesday 04-22-2020 4:00 PM ET
Past
---
Soil & Water Conserv. (Tues. & Thurs.)T K
Tuesday 04-21-2020 1:00 PM ET to
Thursday 04-23-2020 2:00 PM ET
Past
---
Fire Safety (Tues. & Wed.)ONLINE
Tuesday 04-21-2020 3:00 PM ET to
Wednesday 04-22-2020 4:00 PM ET
Past
---
Genealogy (Wed. & Thurs.)ONLINE
Wednesday 04-22-2020 2:00 PM ET to
Thursday 04-23-2020 3:00 PM ET
Past
---
Personal Management (Wed. & Fri.)ONLINE
Wednesday 04-22-2020 3:00 PM ET to
Friday 04-24-2020 5:00 PM ET
Past
---
Camping (Thurs. & Fri.)ONLINE
Thursday 04-23-2020 6:00 PM ET to
Friday 04-24-2020 7:00 PM ET
Past
---
Public Health (Fri. & Sat.)ONLINE
Friday 04-24-2020 2:00 PM ET to
Saturday 04-25-2020 3:00 PM ET
Past
---
Communication (Mon. Tues. & Wed.)ONLINE
Monday 04-27-2020 10:30 AM ET to
Wednesday 04-29-2020 12:00 PM ET
Past
---
Personal Fitness (Mon. & Tues.)ONLINE
Monday 04-27-2020 1:30 PM ET to
Tuesday 04-28-2020 2:30 PM ET
Past
---
Public Speaking (Mon. Tues. & Wed.)ONLINE
Monday 04-27-2020 2:30 PM ET to
Wednesday 04-29-2020 4:00 PM ET
Past
---
Soil & Water Conserv. (Tues. & Thurs.)T K
Tuesday 04-28-2020 1:00 PM ET to
Thursday 04-30-2020 2:00 PM ET
Past
---
Fire Safety (Tues. & Wed.)ONLINE
Tuesday 04-28-2020 3:00 PM ET to
Wednesday 04-29-2020 4:00 PM ET
Past
---
Scholarship (Tues. & Thurs.)ONLINE
Tuesday 04-28-2020 4:00 PM ET to
Thursday 04-30-2020 5:00 PM ET
Past
---
Genealogy (Wed. & Thurs.)J H
Wednesday 04-29-2020 2:00 PM ET to
Thursday 04-30-2020 3:00 PM ET
Past
---
Personal Management (Wed. & Fri.)ONLINE
Wednesday 04-29-2020 3:00 PM ET to
Friday 05-01-2020 5:00 PM ET
Past
---
Camping (Thurs. & Fri.)ONLINE
Thursday 04-30-2020 6:00 PM ET to
Friday 05-01-2020 7:00 PM ET
Past
---
Scholarship (Tues. & Thurs.)ONLINE
Tuesday 05-05-2020 4:00 PM ET to
Thursday 05-07-2020 5:00 PM ET
Past
---
Communication (Mon. Tues. & Wed.)ONLINE
Monday 05-11-2020 10:30 AM ET to
Wednesday 05-13-2020 12:00 PM ET
Past
---
Personal Fitness (Mon.ONLINE
Monday 05-11-2020 1:30 PM ET to
Tuesday 05-12-2020 2:30 PM ET
Past
---
Public Speaking (Mon. Tues. & Wed.)ONLINE
Monday 05-11-2020 2:30 PM ET to
Wednesday 05-13-2020 4:00 PM ET
Past
---
Scholarship (Tues. & Thurs.)ONLINE
Tuesday 05-12-2020 4:00 PM ET to
Thursday 05-14-2020 5:00 PM ET
Past
---
Personal Management (Wed. & Fri.)ONLINE
Wednesday 05-13-2020 2:00 PM ET to
Friday 05-15-2020 4:00 PM ET
Past
---
American Business (Saturday)ONLINE
Saturday 05-16-2020 9:00 AM ET to 11:00 AM ET
Past