Baloo/ OWLS Trainer Spring 2020
Event Details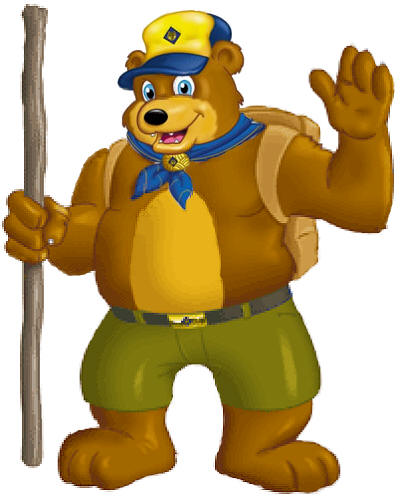 BALOO Training
This one-and-a-half day course is designed as an introduction to the Cub Scout outdoor program for leaders interested in adding a camping component to their Pack activities. BALOO training consists of an online pre-requisite component in addition to an overnight hands on practical. BSA's Cub Scout level camping policies will be taught along with the discovery of the necessary tools to help units carry our a successful camping experience. Completion of this course is mandatory for a MINIMUM OF ONE adult on a Pack overnighter.
Learn how to use the Pack Outdoor Program and the basic outdoor skills needed to lead a Webelos Den:
Skills needed to go Pack Camping
Safety Rules to Protect Everyone
How to Plan and Have Fun!
Supplement Advancement
Planning Campfires, Cooking, Sanitation & more!
Webelos Adventures
Den Activities
Knots & Ropes
Woods Tools
Fire Building & more
Suggested BALOO Training Gear List
Tent
Sleeping bag
Sleeping pad or mattress
Sturdy shoes
Change of clothes
Sleeping attire
Mess kit
Soap, washcloth, towel
Sunglasses
Camp chair
Camera
Notebook, pen, pencil
Coat jacket, cap, and gloves
Cub Scout Six Essentials
Prerequisites:
Youth Protection
The online component must be completed prior to the practical component. The online training contains introductory and basic information that will be built upon during the practical training.
Online Baloo training Courses:
BALOO Introduction
Introduction to Cub Scout Outdoor Program
Benefits of the Outdoor Program
Planning Your Cub Scout Outdoor Event
Program Planning for your Event
Health and Safety Considerations
The 12 Elements of the Cub Scout Outdoor Program
BALOO Course Summary
To take the training online, go to My.Scouting.org and establish an account. If you do not yet have your membership number, be sure to return to My.Scouting later and sign in or create an account. This site will not work properly unless you have the latest version of Google Chrome, Mozilla Firefox, Safari, or Internet Explorer v11.
Note: This is a new 1 & 1/2 day course format including more skills.
Dates: September 21st - 22nd
When: Arrive Saturday 21, 2019 - 8:00 am
Departure Sunday 22, 2019 - ~Noon
Where: Fluor High Adventure Base and Leadership Center at Camp White Pines
Note: Tent camping only
Cost: $35.00
Questions Please Contact Lawrence Salley +1 (864) 270-5722 ls8645722@gmail.com
Important: A minium of 16 participants are required to hold this course:
When & Where
Baloo / OWLS Training (Spring 2020)Fluor High Adventure Base and Leadership Center at Camp White Pines
Saturday 05-16-2020 8:00 AM ET to
Sunday 05-17-2020 12:00 PM ET
Past