Event Details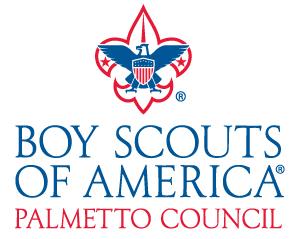 Online Merit Badge University
The Palmetto Council is offering online Merit Badge instruction to all Scouts. Merit Badge instruction will vary in length. All instructors are registered Scouters and Merit Badge Instructors. All classes listed are taught in Eastern Standard Time (EST). The scout(s) will receive a link to log into their class (no less than 24 hours before the start of the class). Classes will be held via Zoom. Scouts will have various requirements to complete each day before the next day's classes. Scouts will need a personal gmail account (non-school based) to submit assignments via Google Classroom. If you cannot make the zoom class due to other conflicts, presentations and recordings will be available in the Google classroom. By registering for this university, you will give permission to be recorded during your Zoom class. These videos will ONLY be used for Scouts who miss the class. The average class has 21 particpants based on the badge and couselor preferences which allows for more interaction with Scouts.
All work is due the Tuesday following class through Google Classroom if the Scout wants to receive credit through our Online MBU. After that date, you will need to work with a local merit badge counselor to complete the badge. Blue cards will be provided digitally to the Scout and parents the Friday following class. We will NOT connect with Scouts individually on ScoutBook.
Each merit badge does include a $10 fee per badge except Stamp Collecting which cost $20. Stamp Collecting includes the cost of shipping supplies to complete the badge. No refunds. Courses will be completed online unless they are listed below with requirements that will NOT be completed during the session. You can complete requirement(s) before, during or after (up to the Tuesday following class) the class and submit the work for approval through Google Classroom.
Merit Badges with Pre-Reqs
Emergency Preparedness: 1,5,7,9
Genealogy: 3,6,7,9
Weather: 6,9a,11
When & Where
Bird StudyONLINE
Monday 11-08-2021 6:00 PM ET to
Thursday 11-11-2021 7:00 PM ET
Past
---
Mammal Study (M-TH 6:30 - 7:30 pm)Palmetto Service Center
Monday 11-08-2021 6:30 PM ET to
Thursday 11-11-2021 7:30 PM ET
Past
---
Soil & Water Conservation - Dec. 1, 2021 - 6:00-8:00 pmPalmetto Service Center
Wednesday 12-01-2021 6:00 PM ET to 8:00 PM ET
Past