2023 Susquehanna & Juniata Valley Councils NYLT
Event Details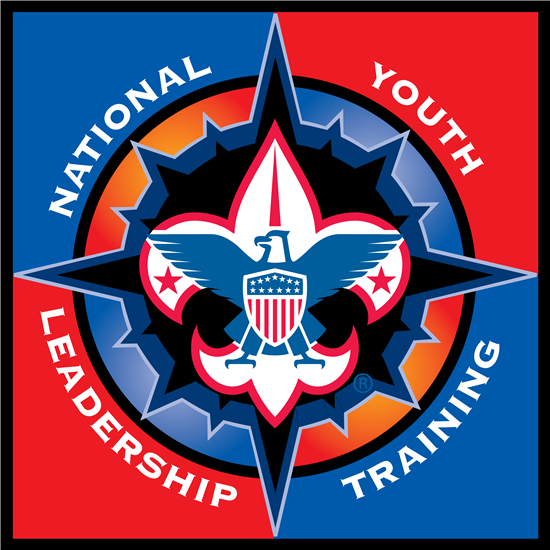 Join us for NYLT 2023!
The National Youth Leadership Training Program (NYLT) is Scouts BSA's premiere youth leadership development course. It is an intensive, fun, hand-on, and challenging program that combines outdoor adventure and classroom instruction to provide youth with experiences and tools for becoming great leaders.
NYLT focuses on what a leader must BE, what a leader must KNOW, and what a leader must DO. Participants learn and develop skills such as communication, problem solving, presentation making, team development, working with adult leaders and youth in administrative areas, and ethical decision-making.
These skills learned at NYLT will benefit these young people not only as youth leaders but in other aspects of their lives.
As part of the NYLT course, participants are formed into gender-specific patrols that work and camp together. Under the guidance of highly skilled youth staff, participants take part in indoor and outdoor challenges to develop and demonstrate their growing abilities. Youth Protection Guideliness will be followed at all times.
Activities including geocaching, pioneering, role-playing, games, team competitions, overnight backpacking, and camping are all integrated into the course syllabus to help practice these skills, which come alive as each participant goes on a personal Quest for their meaning of Leadership.
This amazing training is only available to members of Venturing Crews or members of Scouts BSA who are over age 13 and are First Class rank or above. They must also be recommended by their leader, and the leader will be contacted by staff as part of the youth registration for the recommendation.Youth are strongly encouraged to attend Introduction to Leadership Skills for Troops or Introduction to Leadership Skills for Crews.
Scouts registering for NYLT must commit to a precourse meeting at 2 p.m. on Sunday, Feb 12.
A non-refundable deposit of $100 per participant needs to accompany each registration. There is a limited amount of scholarship money available. Scholarship inquiries should be directed to Pam Startzel at pstartze@ptd.net.
Early Bird Registration of $300 is due by Dec. 31, 2022.
Regular Registration of $325 is due by Feb. 12, 2023.
FREQUENTLY ASKED QUESTIONS
Is the youth's Troop Scoutmaster or the Crew/ Ship Advisor Involved?
The NYLT conference is designed to strengthen the relationship between the youth leader and their unit leader. The unit leader is strongly encouraged to have a post-conference session with the youth on how to best utilize the newly trained youth at the unit level. At this session, the youth and adult leader will agree on the application of leadership skills learned at the NYLT conference that will benefit the unit's program and help to develop the youth's leadership skills.
There will be a Female Troop and a Male Troop each with their own leadership but working together.
Is any special equipment needed?
An equipment list will be given to each participant at the Feb. 12 meeting prior to the course. Scouts BSA/Venturers who participate in an active outdoor program probably already have the necessary personal equipment. The Official Field Uniform will be worn for both Scouts BSA and Venturers. Each participant should make sure badges and insignias conform to the regulations and guidelines outlined in The Boy Scouts of America BSA Insignia Guide.
What about Medical Forms?
Each participant must submit a completed Annual Health and Medical Record form (Parts A, B and C). All forms must have been completed within one (1) year prior to April 23, 2023, (course completion date) and are due by Feb 12, 2023.
What does NYLT Cost?
The NYLT fee is $325, which includes all food and training materials. An Early Bird Fee is $300 if paid in full by Dec. 31, 2022. A non-refundable deposit of $100 per participant needs to accompany each registration. The balance must be paid by noon on Feb. 12, 2023. There is a limited amount of scholarship money available. Inquiries should be directed to: Pam Startzel pstartze@ptd.net.
When & Where
2022 NYLTCamp Karoondinha
Sunday 02-12-2023 2:00 PM ET to
Sunday 04-23-2023 6:00 PM ET