2023 OA Lodge Winter Banquet
Event Details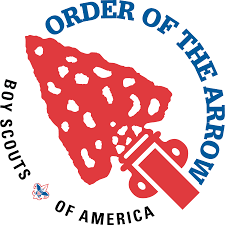 Come one, come all, brothers of the Woapeu Sisilija Lodge, Order of the Arrow. Let us feast together and enjoy the fellowship that a year of cheerful service has provided.
The 2023 OA Winter Banquet will be held at 6 p.m. on Thursday, Dec. 28, at the Milton Masonic Lodge, 117 N. Front St., Milton PA 17847. Our host chefs always do an outstanding job of providing delicious food and lots of it, this year for the low cost of $20. There will also be reports of the year's activities from the Lodge Chief, Chapter Chiefs, and Committee Chairs.
Scouts and adults who joined the OA this year as Ordeal members were given a pass for one free Lodge event in 2023-24. If they did not attend the Fall Pow Wow, they may use their pass to attend this banquet and should bring it with them to the dinner. On the registration page, there is a place to click to use the pass for a free dinner.
OA members may have purchased an "All Event Pass" this summer, which gives them free admission to the Fall Pow Wow, the Winter Banquet, and the Spring Pow Wow. On the registration page, there is a place to click to apply the All Event Pass for a free dinner.
We ask all brothers to wear a Class A uniform and their OA sashes to this event.
When & Where
Milton Masonic Lodge
Thursday 12-28-2023
6:00 PM ET to 8:00 PM ET